Walking/running trail under construction at Bullard Park
3,800-foot path last piece of upgrades at Albion site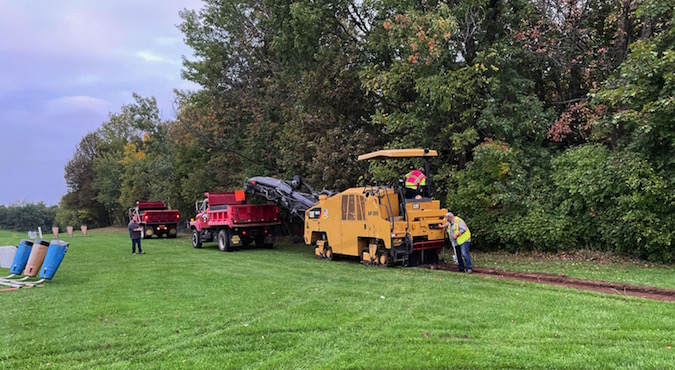 Provided photos
ALBION – The Village of Albion is putting in a new 3,800-foot-long walking/running trail around the perimeter of Bullard Park.
The Village of Albion Department of Public Works is doing most of the work, with assistance from a private contractor with a milling machine.
The walking trail is the last piece of an $800,000 improvement project at Bullard, a village park on Route 31.
Other upgrades include a new splash park, amphitheater, utility building with bathrooms and a pavilion.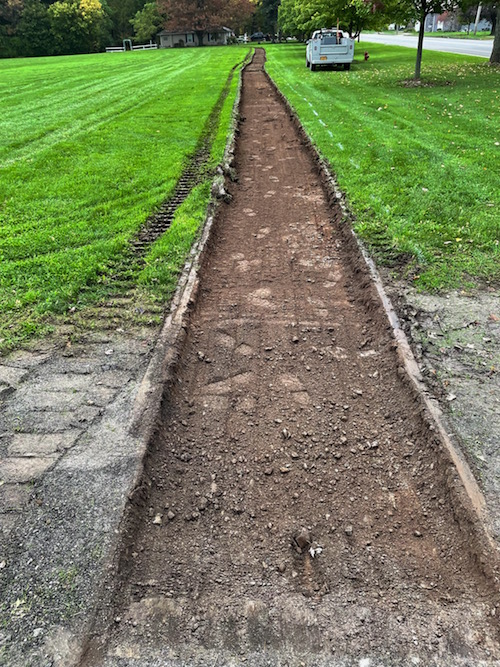 The village dug six inches down for the new trail, which is 5 feet wide. There will be a fabric on the bottom, then crusher run stone, with a finer stone on top. It will be similar to the Erie Canal towpath, said Jay Pahura, the village DPW superintendent. The village started digging the trail two days ago.
The Albion Running Club donated $5,000 to the village to help pay for the walking/running trail.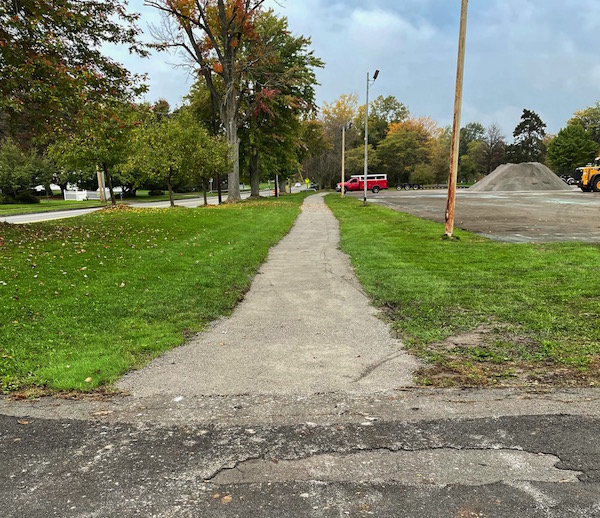 The new trail stays on the high ground at the park, and doesn't go down near the lower part of the park near Sandy Creek on the west side of Bullard.
The village in December 2016 was awarded a $499,605 state grant for the Bullard projects. The village also received $97,500 from the county and $45,000 from the town of Albion, money that was through a revolving-loan fund by the Orleans Economic Development Agency. Those latter funds paid for improving handicapped accessibility at parks. Albion used the EDA money to put in sidewalks to the amphitheater and splash pad, to make them accessible to people in a wheelchair.