Walk raises about $20K to end Alzheimer's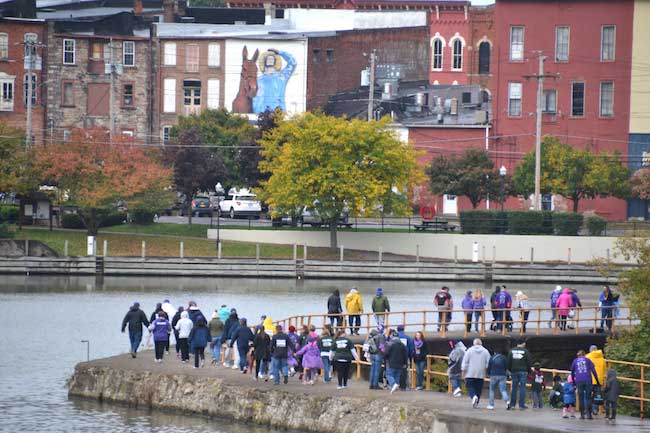 Photos by Tom Rivers
MEDINA – More than 100 people walked 2 miles on Saturday, including a stretch along the Erie Canal, to raise funds to support people battling Alzheimer's.
The Walk to End Alzheimer's returned to Medina on Saturday. Last year the walk was in Lewiston. The event was expected to raise $20,000 for Alzheimer's care, support and research, said Lynn Westcott, the director of development for the Western New York Chapter.
The money funds programs in Orleans County, including support groups, care consultations, educational programs and a help line (1-800-272-3900).
For more on the WNY chapter, click here.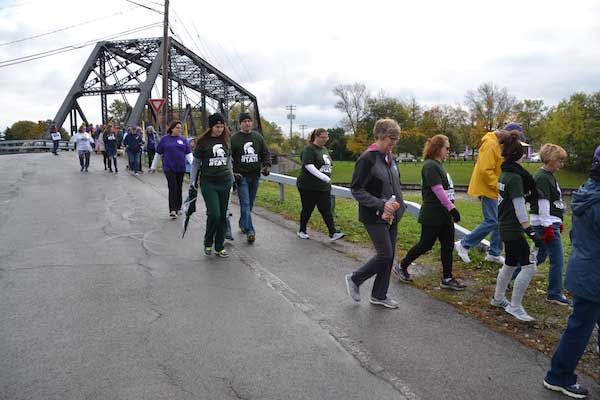 Some of the walkers pass the canal bridge by State Street Park and head to the towpath by the Erie Canal.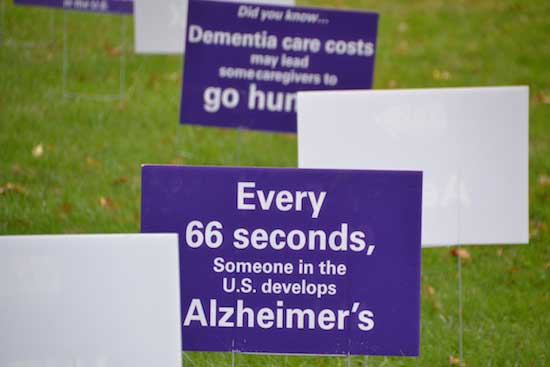 Signs at the park offer stark statistics about the disease.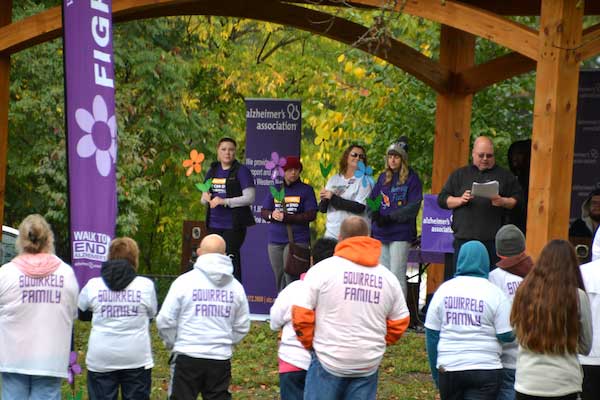 Randy Bushover, right, served as emcee of the kickoff rally at State Street Park.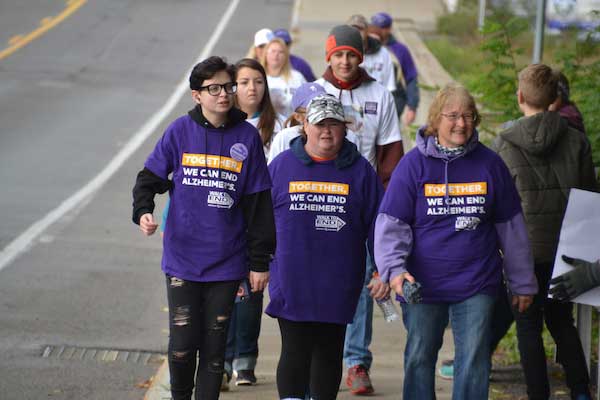 This group heads up Route 31 to State Street Park to conclude the walk.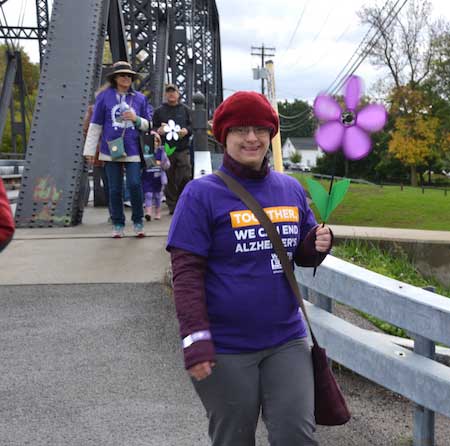 Sienna Garcia Mathewson of Albion carries a purple flower which signifies she has a lost a loved one to Alzheimer's.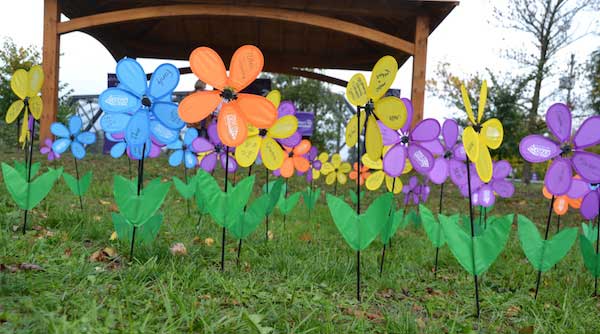 The different colors of the flowers have different meanings. Blue flowers represent a person battling the disease. Purple is for a person who lost their battle with the disease. Yellow signifies a caregiver. Orange is for a general supporter of the cause. Personal messages were written on the flowers.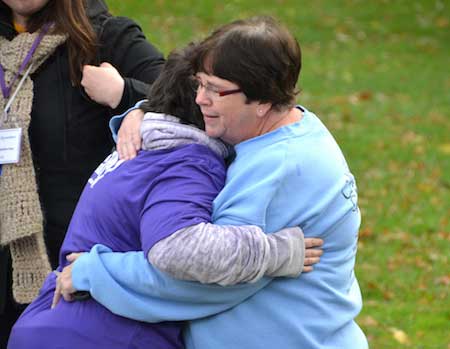 Mary Lou Tuohey hugs her daughter Nicole after Nicole cut the ribbon to kick off the walk. Nicole sold about 1,500 paper links at $1 each to create a chain for the starting line. Nicole raised money through her mother Mary Lou's business, Case-Nic Cookies in Medina. They sold elephant cookies that added a new link to the chain. Nicole raised the money in memory of her grandma and grandpa.