W. Oak Orchard Street-Gwinn Street now a four-way stop in Medina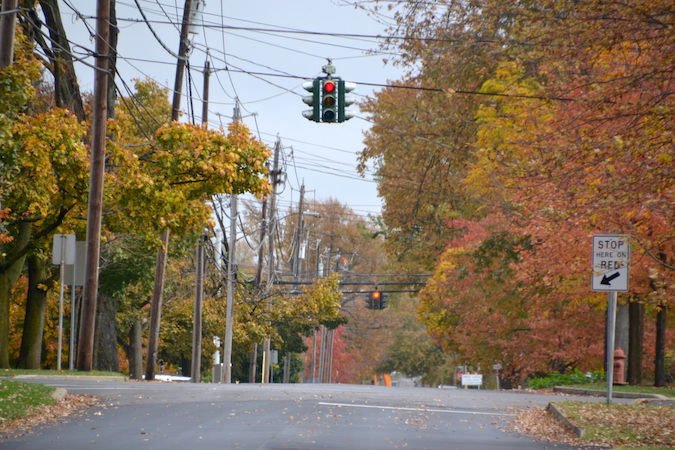 Photo by Tom Rivers
MEDINA – The traffic light at West Oak Orchard Street and Gwinn Street was changed to a flashing red light. The Village Board on Monday voted to make the intersection a four-way stop. The signs will be added soon.
The Village Board voted to experiment with a flashing red light to start this school year and board members say it has worked well.
Medina built a new road through the campus and that has moved a lot of traffic, including some buses, away from the West Oak Orchard-Gwinn intersection, making it no longer necessary to have a traffic light, said Police Chief Chad Kenward.
The village will keep the flashing light in place for as long as it keeps working. The unit is an older light and the village said it is difficult to find parts if it malfunctions.
• In other action, Medina Fire Chief Matt Jackson said the department has four vacancies and will be interviewing nine candidates this week.
Cody Doran, a career firefighter, announced he is resigning from Medina FD to join the Henrietta Fire District. His last day in Medina is Nov. 16. He thanked the Medina community for the opportunity to serve the community as a firefighter. Doran said he is leaving Medina due to a residency requirement.
There would be five vacancies but the Village Board welcomed back Bob Urtel, a former Medina firefighter who is leaving the Lockport Fire Department to return to Medina.