Votes sought for scarecrow contest in Albion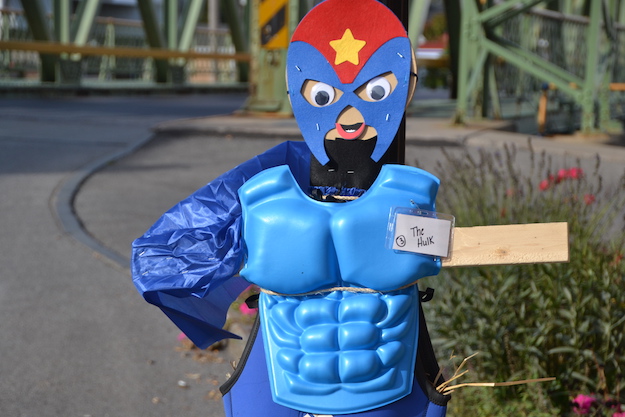 Photos by Tom Rivers
ALBION – This scarecrow of the Hulk is among 30 to 35 on display in downtown Albion in a contest. Community members are welcome to vote for their favorite scarecrows.
The ballots are available at the Downtown Browsery and Krantz Furniture. The categories are: Most Traditional, Scariest, Cutest and Funniest.  Voting runs through Monday, Oct. 25.
The winners will be announced in the "Dining & Entertainment" section of the Lake Country Pennysaver in the Saturday, Oct. 30 edition.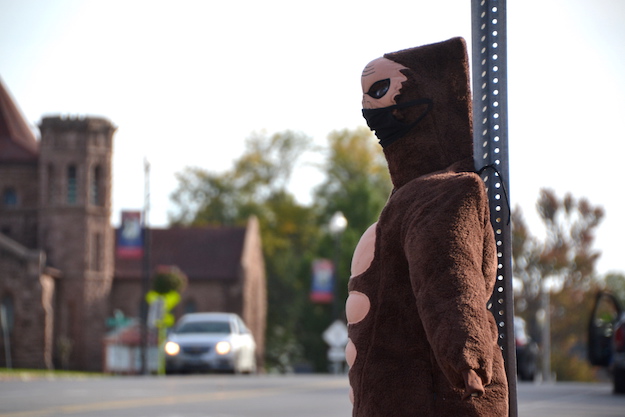 The Bigfoot scarecrow has been on the move. Here he is shown in front of the former Swan Library at the intersection of Main and State streets.