Volunteers work to save old outhouse at Cobblestone Museum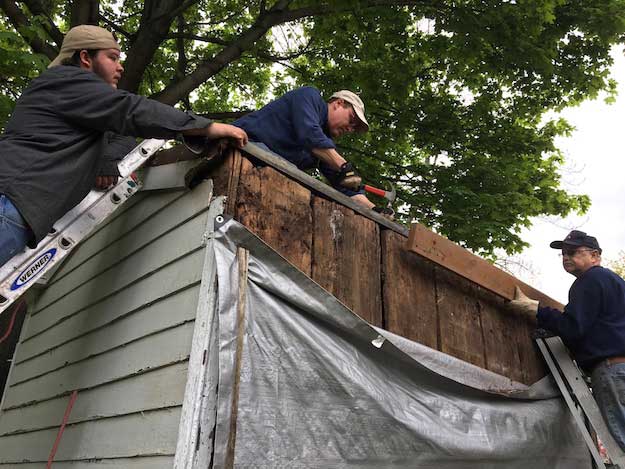 Photos by Tom Rivers
CHILDS –Cobblestone Museum volunteer Ken Capurso, left, President Jim Bonafini, center, and maintenance employee Bob Albanese work on an old outhouse from 1830 at the Cobblestone Museum. They are pictured on May 13, the first of several workbees to preserve the building.
The outhouse was originally built in about 1830. The outhouse, behind the Cobblestone Universalist Church, is the oldest structure at the museum. The church is next in line at 1834.
The old outhouse was derisively referred to as the "blue tarp building" by museum volunteers and staff. The blue tarp helped with the leaking roof and a rotting side wall.
But the museum felt it made a bad first impression, especially with the church hosting several weddings a year.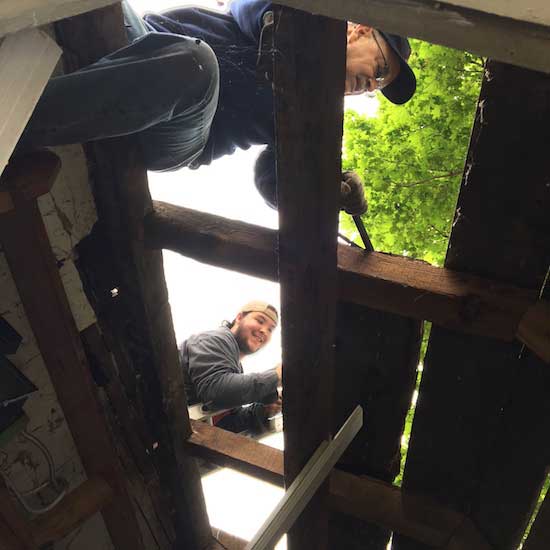 The Cobblestone team tore off the leaking roof and gave it new supports and a roof.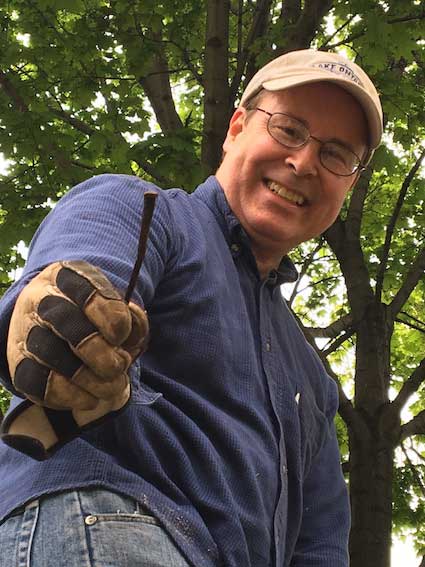 Jim Bonafini holds an original nail from the building. (The outhouse will likely be used for storage when the project is complete.)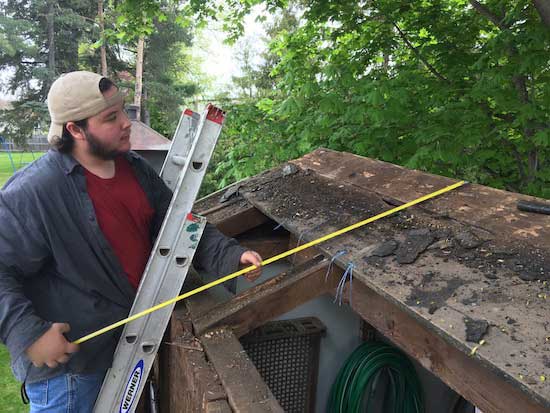 Ken Capurso measures the length of the boards on the roof.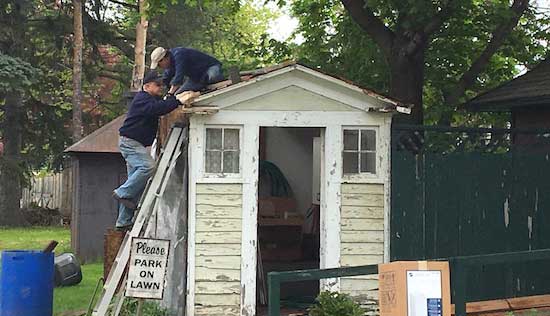 The cobblestone buildings at the museum get a lot of the attention – as they should – but the museum also includes six outhouses. One of the outhouses at the museum was used by Rufus Bullock and his family. Bullock grew up in Albion and went on to be the governor of Georgia during Reconstruction after the Civil War.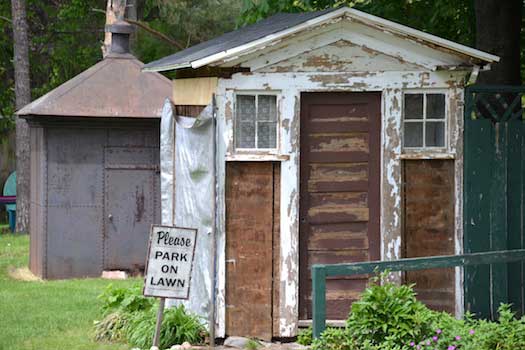 The new roof is on and the blue tarp is off, but there is still work to do on the outhouse.
The building is back is an oil house that was used for the original lighthouse at Point Breeze.