Volunteers pick up trash along canal on Earth Day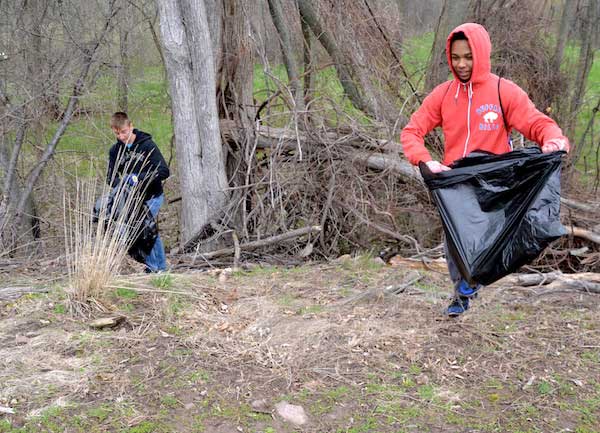 Photos by Tom Rivers
ALBION – Dominic Burton and Isaac Neidert (in back) were among the volunteers out today picking up trash along the Erie Canal. Dominic and Isaac are shown just west of Main Street in Albion.
They helped with the cleanup organized by the Albion Betterment Committee.
There were about 100 canal cleanups in the state today, including three others in Orleans County. The Sons of the American Legion and Medina Lions Club each picked up garbage along the canal in Medina. In Holley, the Masonic Lodge from Kendall picked up trash along the canal.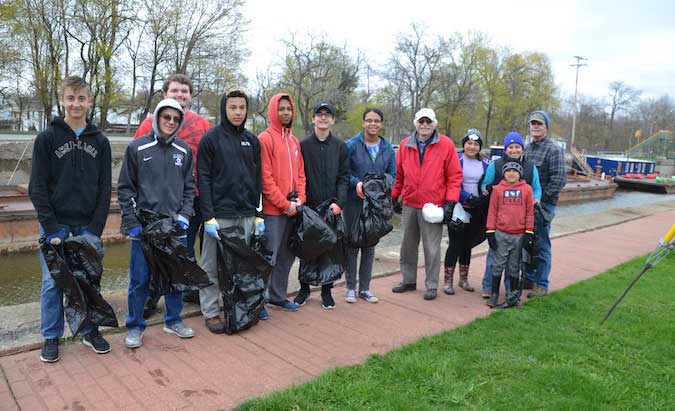 This group worked on cleaning up the towpath in Albion. They are pictured between the lift bridges in Albion.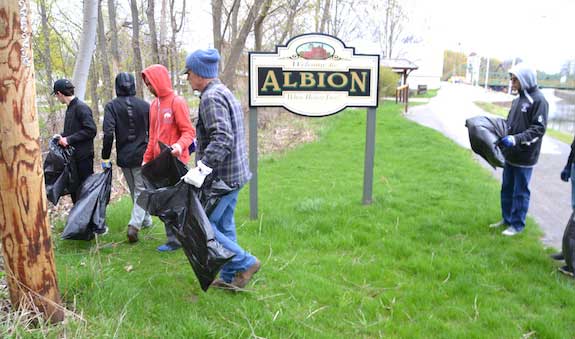 Gary Kent, one of the directors for the Albion Betterment Committee, joins other volunteers in the cleanup this morning.
(Anyone with photos of the cleanups efforts in Medina or Holley is welcome to email them to news@orleanshub.com.)