Volunteers, Medina DPW get to work on new playground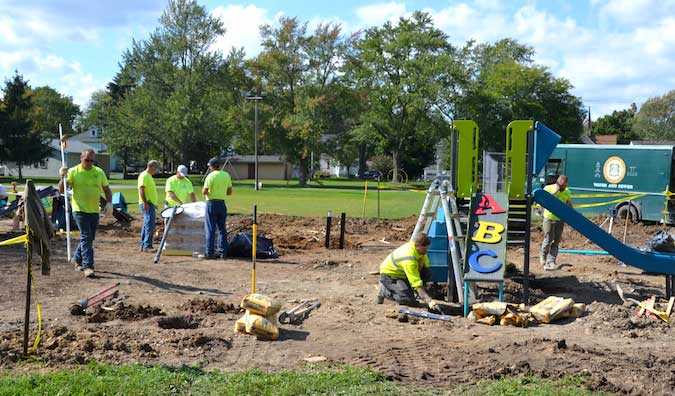 Photos by Tom Rivers
MEDINA – The Medina Department of Public Works installs a new playground today at Butts Park. The DPW recently removed a wooden playground, which was rotted and in rough shape.
The DPW dug holes and is setting steel poles for the new pieces today. Volunteers have been helping put together the playground. They are expected to be done with the project on Saturday around 1 p.m.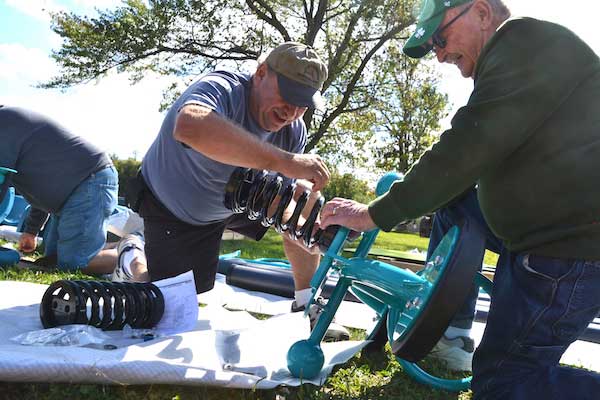 Mayor Mike Sidari, left, and resident Tom McGrane work together to assemble one of the seated areas in the playground. They were there several hours today.
The playground and wood chips cost just under $40,000. Sidari said the volunteer labor from the community is saving several thousand dollars for the installation.
McGrane, a retired teacher, appreciated the opportunity to help.
"The one that was here before needed to be reconstructed," he said. "This one will be much safer."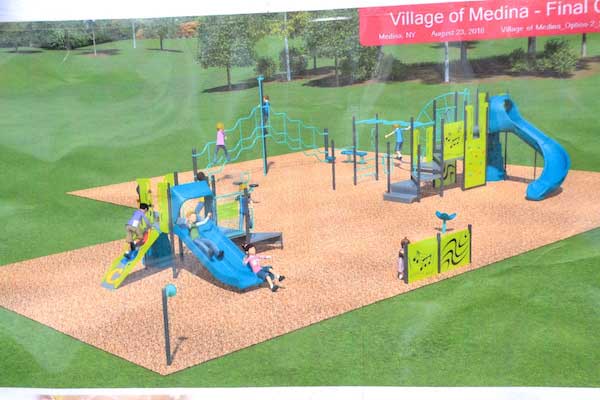 This rendering shows how the new playground will look when it's complete. Sidari said it should be open to the public on Wednesday.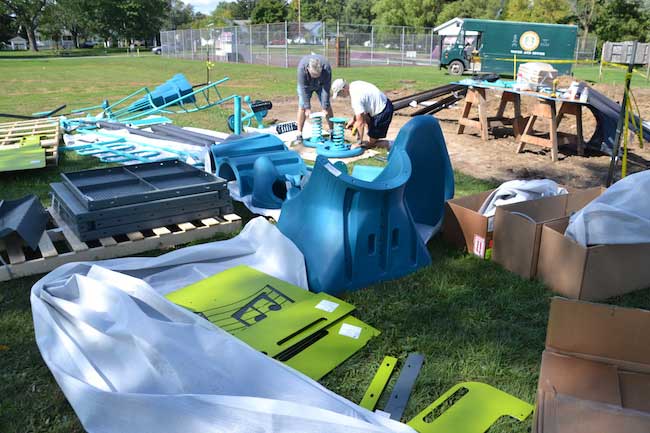 Owen Toale, left, and Scott Grimm work together to assemble part of the playground.
The village hired Parkitects from Lansing, NY, near Ithaca for the project. Parkitects has a site manager, Nathan Emery, to make sure the playground is constructed properly. Emery said he works with communities every weekend on playground projects, including recent community builds in Salamanca and Jamestown.
"It's great to get the community involved," he said. "They take more pride in their playground."

Volunteers will be at the park until dusk today and will return in the morning.