Volunteers keep downtown flowers watered on weekends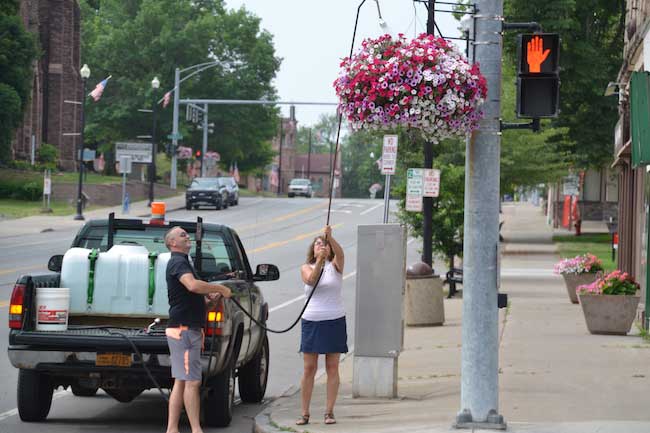 Photos by Tom Rivers
ALBION – Bob and Shirley Gouger of Waterport were out Saturday morning watering the flowers in downtown Albion.
The Gougers were volunteering for the task for the first time on Saturday. They used the water truck from Village of Albion Department of Public Work.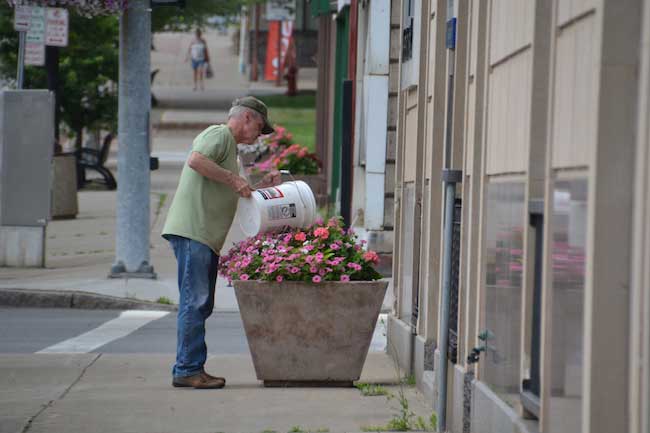 Gary Kent pours water into one of the flower planters near the Five Star bank. Flowers are also watered at the routes 98 and 31 intersection, at Bullard Park and by some of the gateway signs in the village.
Kent is a retired social studies teacher in Kendall. Mr. Gouger is a former student of Kent's. He volunteered when Kent said volunteers are needed on the weekends.
(Skip Stratton, one of the dedicated volunteers for the flower watering in recent years, is doing the job today.)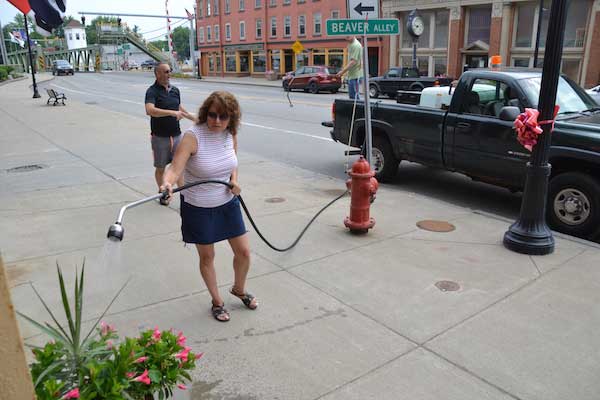 Shirley Gouger and her husband Bob water the flowers on Main Street.