Volunteers get barns and booths ready for next week's fair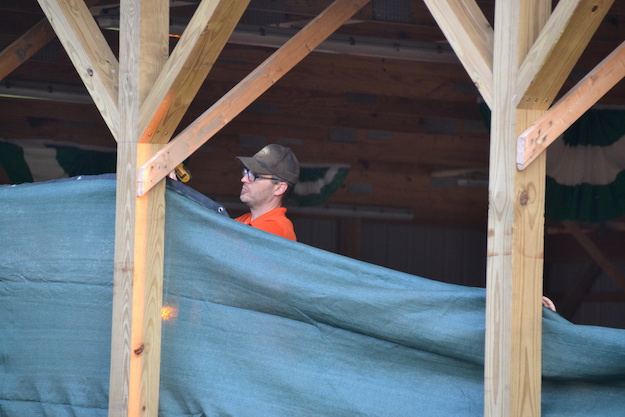 Photos by Tom Rivers
KNOWLESVILLE – Ben Paratore was among the volunteers on Wednesday evening at a workbee to get the Orleans County 4-H Fairgrounds ready for next week's return of the 4-H Fair.
Paratore is attaching a sun shade in the new goat/sheep barn. He has three kids who will be showing animals at the fair.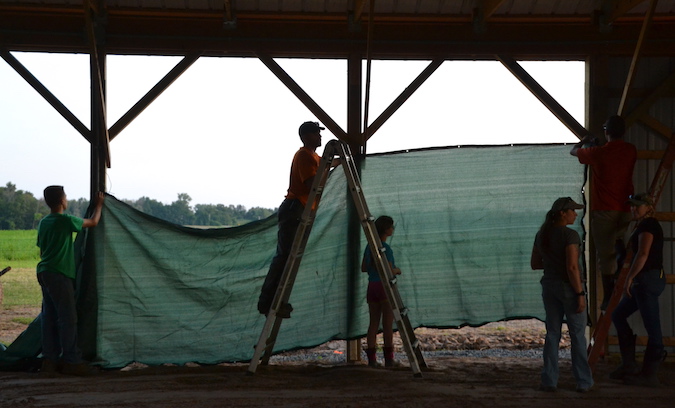 This group works together to put in the new sun shade at the goat/sheep barn.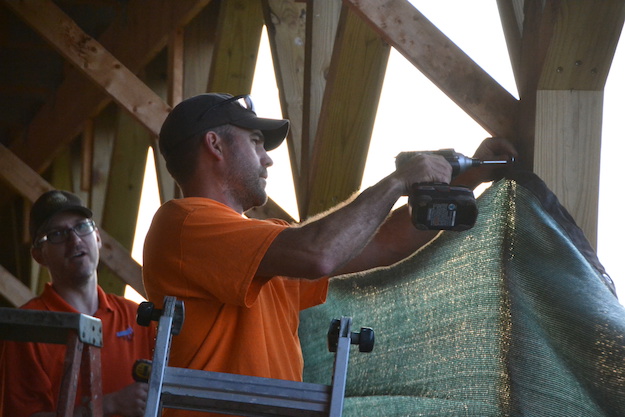 Les Kuipers was among the parents at the workbee. There were about 150 people at the fairgrounds, getting the barns, booths and grounds ready for the fair, which starts on Monday.
The prep has been more challenging this year due to recent heavy rains. That has saturated the grassy fields, making it difficult to move equipment.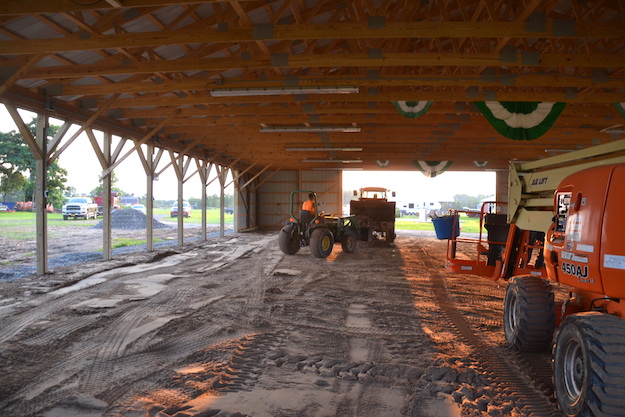 Charlie Ricci and Shawn Cook smooth out bank run sand in the new goat/sheep barn. This building is one of the bigger additions to the fair.
Robert Batt, executive director of the Cornell Cooperative Extension in Orleans County, said there will be some new vendors and some long-term concessions operators won't be back due to staffing shortages.
About 300 4-Hers will have exhibits in the fair. Last year's event was cancelled due to Covid-19 restrictions. About 25,000 people typically attend the fair during its six-day run.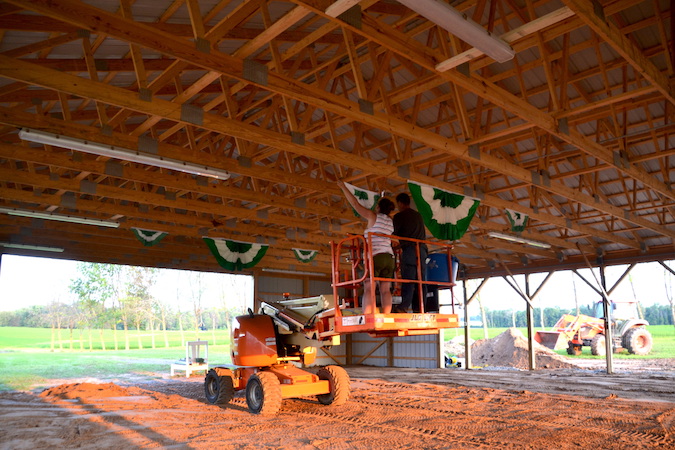 Merri and Bert Mathes hang bunting in the new goat and sheep barn.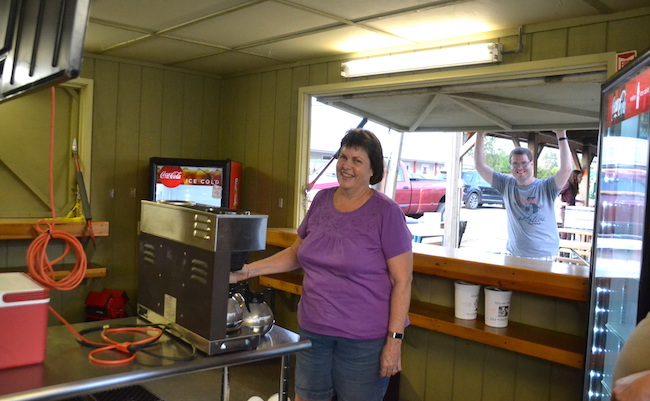 Dawn Marciszewski and her son Scott are ready for the Senior Council Stand's busy week. Marciszewski leads the stand. The site was scrubbed, mopped and power-washed to get ready for next week. 4-H youth helped clean the stand during three workbee days.
Food deliveries will begin arriving today for the stand that is popular for hot dogs, hamburgers and soda.