Volunteer Fair today highlights ways to help local agencies, organizations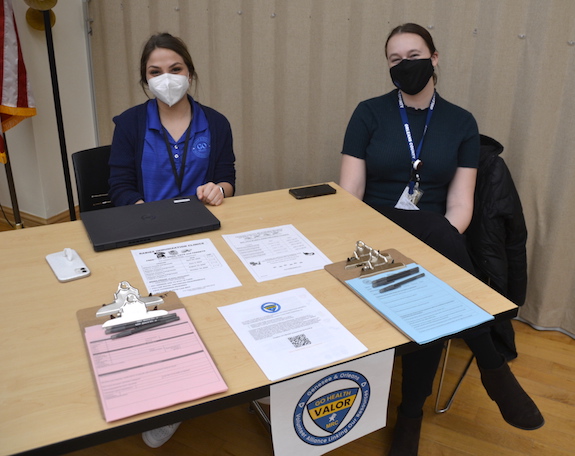 Photos by Tom Rivers
ALBION – Emily Mojein, left, and Leah Orsini, Covid response specialists with the Genesee & Orleans County Health Departments, are at a table highlighting volunteer opportunities through the department, namely through VALOR – Volunteer Alliance Linking Our Responses.
VALOR assists the health department with health emergency repsonses, humanitarian projects and in trainings for prepared and safe communities.
The group is among nine organizations at a Volunteer Fair today from 2 to 4 p.m. at Hoag Library.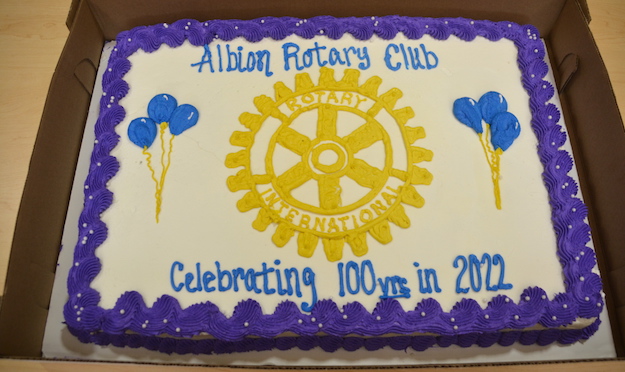 The volunteer fair is being organized by the Albion Rotary Club. There is a cake available celebrating the 100th anniversary of the Rotary Club.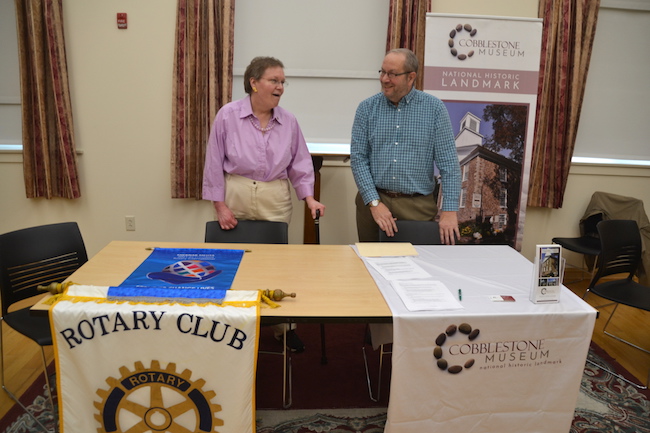 Alex Krebs (left), president of the Rotary Club, and Doug Farley, director of the Cobblestone Museum, promote their organizations.
Farley said the museum is seeking two summer interns which receive a stipend, as well as many volunteers to help with tours, grounds upkeep, the gift shop and used book sale, general office tasks and help with special events.
Organizations can be part of an online directory listing volunteer opportunities. For more information, email Robert Batt at rpb23@cornell.edu.
"So many Orleans County organizations are able to have the impact they do because our friends and neighbors are willing to volunteer and contribute," said Batt, who is executive director of the Cornell Cooperative Extension in Orleans County. "We hope this event and the volunteer opportunity directory will be a good way to help connect those looking to help and organizations looking for a hand."