Village of Albion installs new waterline on West Academy Street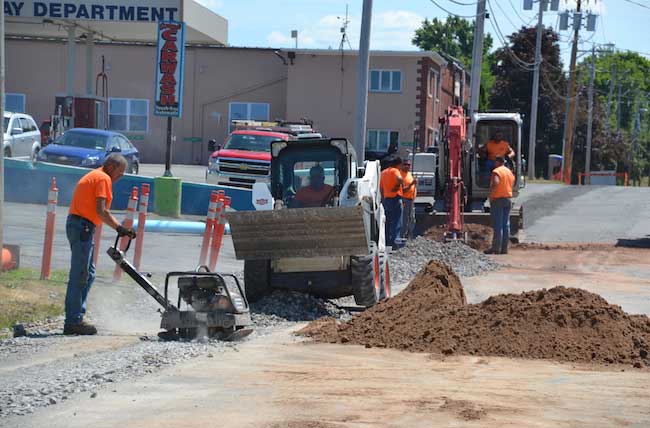 Photos by Tom Rivers
ALBION – The Village of Albion Department of Public Works on Wednesday installs a new 8-inch waterline on West Academy Street, south of Route 31.
The village started the job on Tuesday and expects to be done with the work on Friday. The waterline will service the new 13,000-square-foot transportation facility for the Regional Transit Service.
RTS has run a public transportation service in Orleans County since 2003. It has six buses in the county, and they are parked outside by the County Highway Department on West Academy Street.
The new $4 million facility will allow the buses to be parked inside. The facility will be behind the County Highway Department. The facility will include eight indoor bus bays, three bus maintenance bays, a vehicle wash bay, storage for parts and materials, administrative office space, a break room with kitchenette, and designated parking.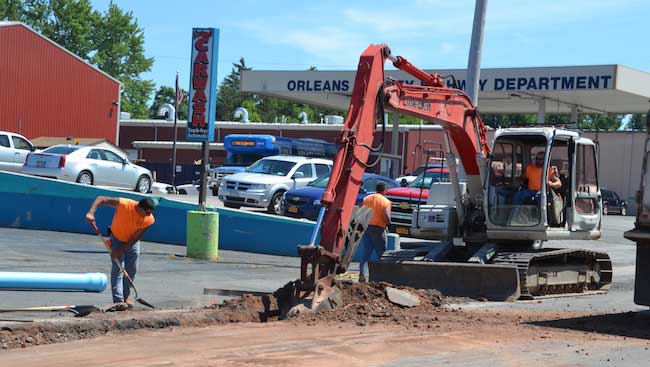 The new waterline is an upgrade from the 6-inch main that was used on the other side of the street. The village can now extend the bigger line in the future.