Victims remembered, 'hometown heroes' praised during Sept. 11 memorial ceremony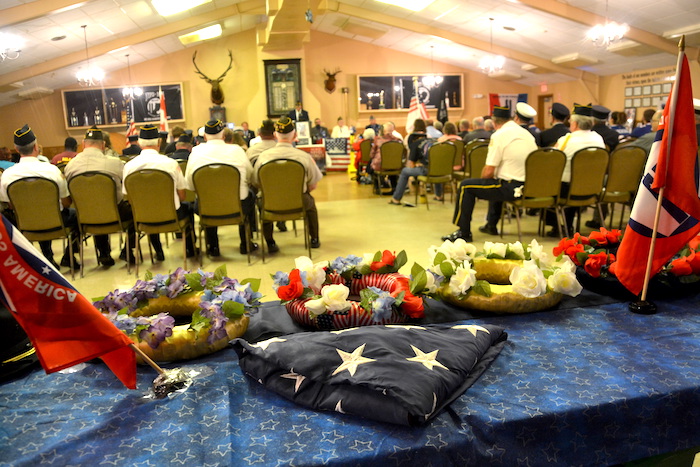 Photos by Tom Rivers
ALBION – The Elks Lodge in Albion hosted a memorial service this morning on the 15th anniversary of the Sept. 11 terrorist attacks.
Representatives from local police, fire department, ambulance, K-9 and other first responders laid these memorials upfront during the service.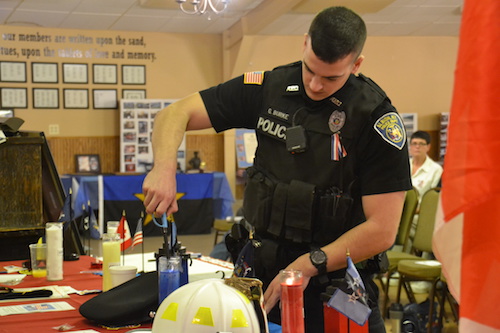 Guy Burke, an Albion police officer, lights a memorial candle during the service. During the terrorist attacks, 72 police officers were killed in New York City.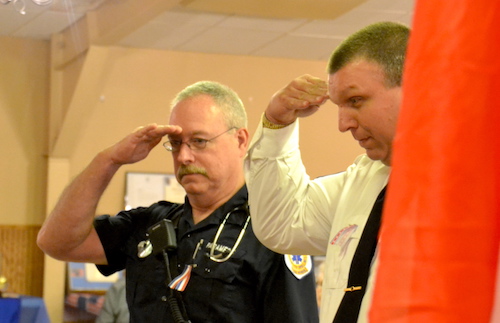 Jeff Tuohey, left, and Guy Scribner  from Central Orleans Volunteer Ambulance in Albion salute after lighting a memorial candle for paramedics killed during the terrorist attacks.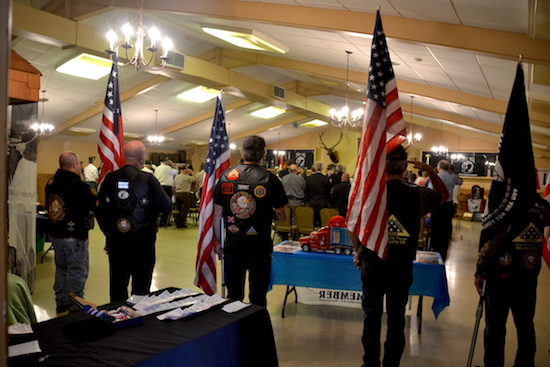 Members of the Patriot Guard stand at attention during the beginning of the service at the Elks Lodge. About 75 people attended the event.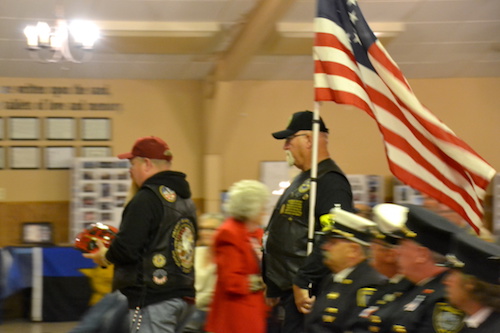 These Patriot Guard members, Captain Pat Jordan, left, and Lee Sage with American flag carry a memorial helmet in honor of motorcyclists.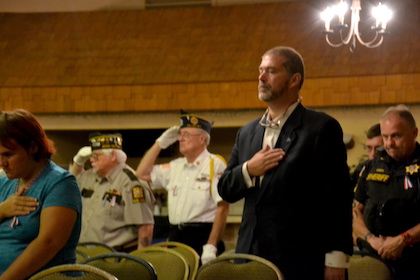 Orleans County Coroner Scott Schmidt observes a moment of silence during the service today. Schmidt served as a mortuary officer in New York City following the terrorist attacks, helping to collect and identify human remains.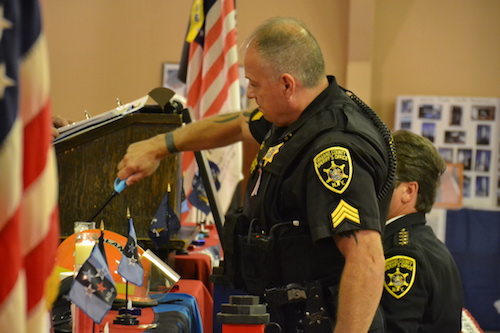 Orleans County Deputy Dean Covis, left, and Sheriff Randy Bower light a memorial candle for law enforcement officers.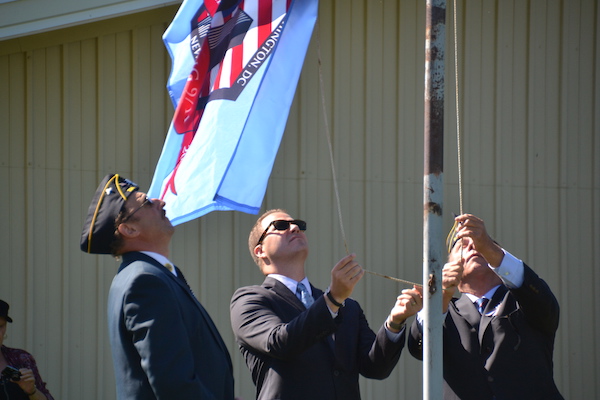 State Assemblyman Steve Hawley (right), State Sen. Rob Ortt (center) and Larry Montello, memorial organizer, prepare to raise the 9-11 memorial flag.
Hawley said the country remains "stunned by the enormity of the devastation and loss of life." Americans rallied in the aftermath of the attack. The New York City skyline has been rebuilt and the country has taken "extraordinary measures" to fight further devastating attacks from terrorists, Hawley said.
"We are a diverse people but as long as we stand together we are strong," he said.
Ortt said Sept. 11 is a day to put aside differences and come together as Americans. It is also a day to recognize the service and commitment of first responders, said Ortt, who served a tour in Afghanistan as a member of the National Guard.
Orleans County Legislator Don Allport also spoke during the service and the said the country needs to remain vigilant in the fight against terrorism.
Montello said the day is a time to reflect on the loss of the life that day and also to remember the sacrifice of the "hometown heroes" who sacrificed their lives going to the rescue of others.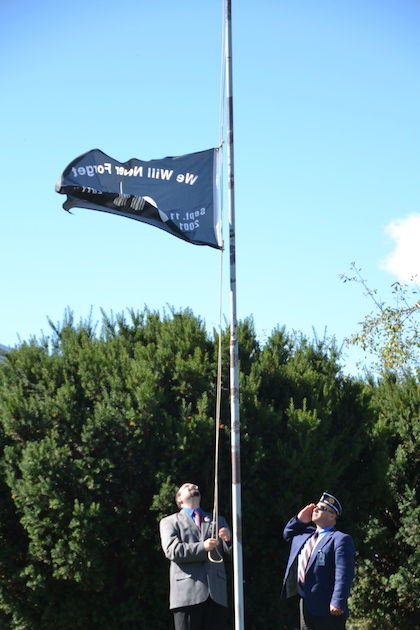 Joshua Ames (left), the exalted leader of the Elks, and Earl Schmidt, director of the Orleans County Veterans Service Agency, raise a 9-11 memorial flag.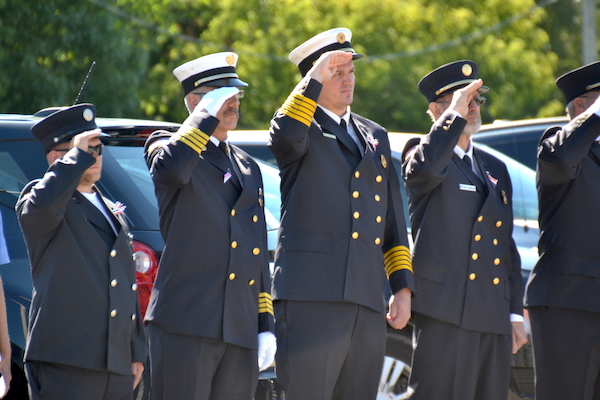 These firefighters, including Kendall Fire Chief Mike Schultz, salute while the flags are raised.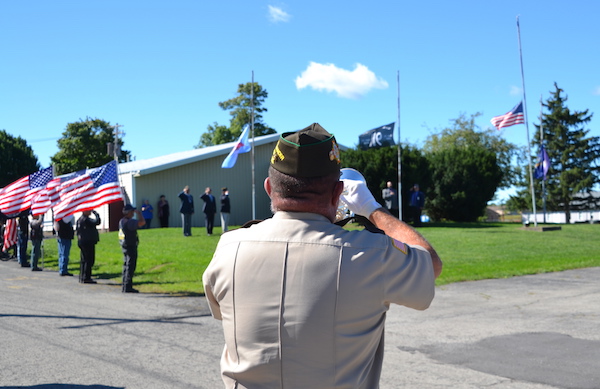 Thomas Walders of Medina plays Taps to conclude the memorial service, which included raising flags.
There will be another service at 6 p.m. today on the courthouse lawn in Albion.