Vets share experiences with Lyndonville students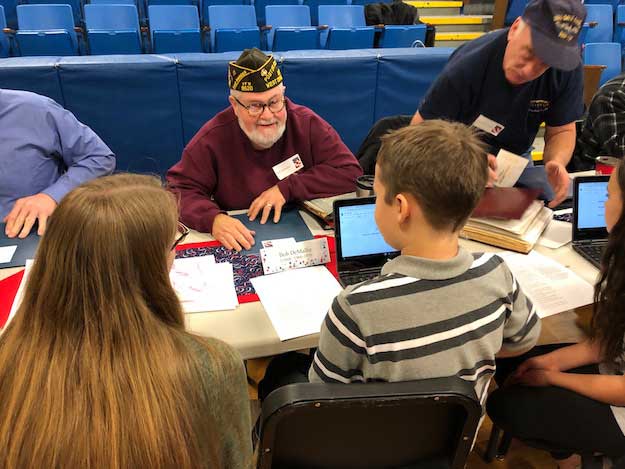 Photos courtesy of Lyndonville Central School
LYNDONVILLE – Lyndonville students interview Bob DeMallie on Friday as part of an oral history project.
The school district welcomed and honored about 40 veterans. There were veterans from each branch of the military who met with middle and high school students to discuss their lives before, during and after the military.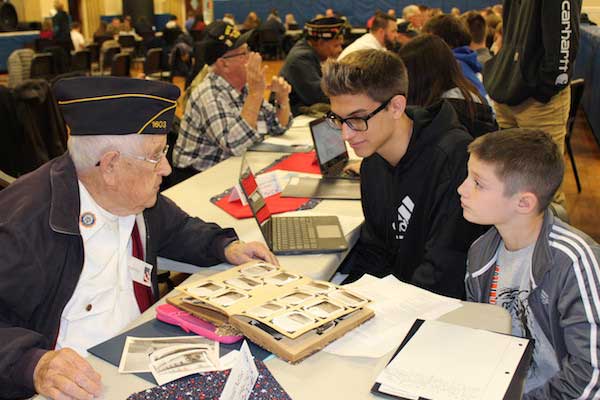 Students listened intently as veterans shared memories and answered questions. The students will create a report for each interview and incorporate them into a book to share with the district.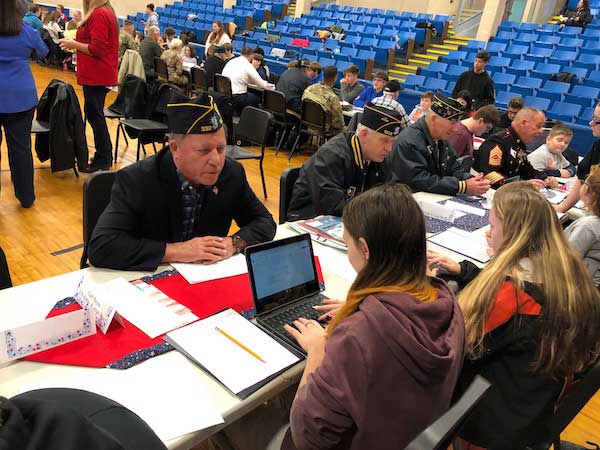 State Assemblyman Steve Hawley was among the veterans who shared some of his experiences. He served seven years in the Ohio Army National Guard and the US Army Reserves.
He has been a member the past nine years of the Assembly Veterans' Affairs Committee and sponsored legislation to aid veterans and current service personnel. During his keynote speech, Hawley reflected on his father's military service in World War II and discussed his annual Patriot Trip to Washington D.C.
Hawley presented Lyndonville Central School with a NYS Assembly Citation in recognition of the district's First Annual Veterans Day Program. The district also received recognition from NYS Senator Robert Ortt for celebrating Veterans Day and honoring those who have served the country.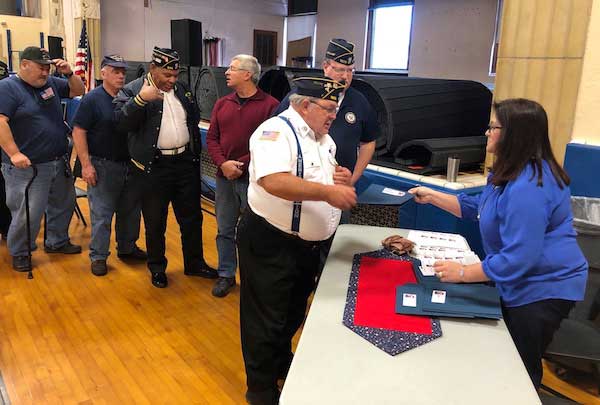 Local veterans check in on Friday morning for the event at the former elementary school.
"The project was a meaningful way for students to understand the dedication of our military personnel and the sacrifices they have made for our freedom," said Superintendent Jason Smith.
The district would like to thank all the veterans who participated in this year's Veterans Day Project and Laura Moore, fifth-grade teacher, and local veteran Bob DeMallie for project coordination and assistance. The district looks forward to hosting the event again next year.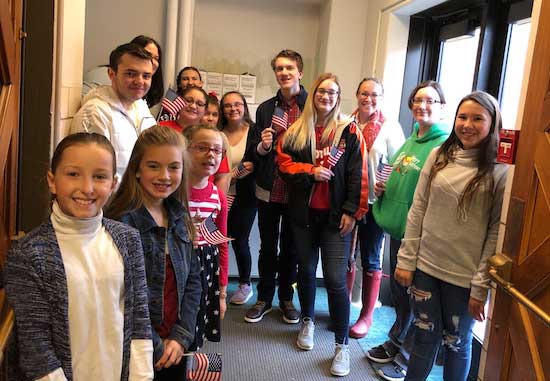 Lyndonville students welcomed veterans for the event on Friday.
(Editor's Note: There is 5K run and walk this morning at 11 to benefit the Veterans Van Service in Orleans County. This second annual event starts at the Junior Wilson's Sportsmen's Club on Bates Road in Medina. Click here for more information.)