Vets Club delivers gift bags to veterans just before the holidays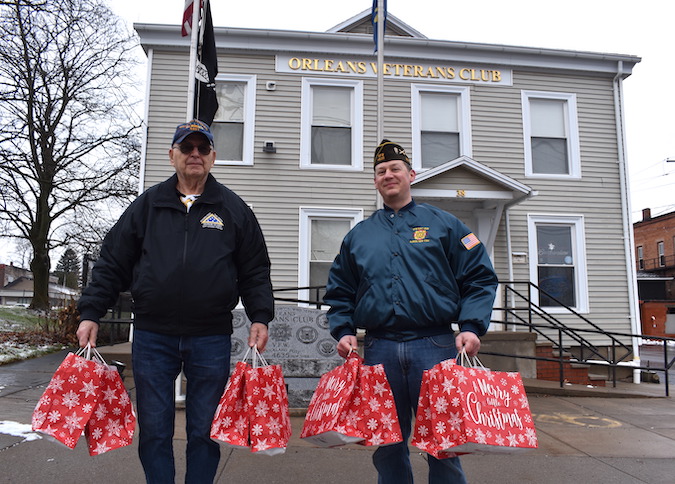 Photo by Tom Rivers
ALBION – Members of the Orleans Veterans Club in Albion delivered gift bags to 22 veterans. Pictured include Mike Donahue, left, and Matt Passarell, the post's commander.
They are shown at about 10 a.m. at the post on Platt Street, just before making their deliveries.
The gift bags included a veteran's hat, a stuffed animal, puzzles and other goodies.
Passarell said the post welcomes more members. It is open to combat vets. They can stop by a monthly meeting on the third Wednesday each month at 7 p.m. to learn more about the post.