Veterans remind crowd of sacrifice of soldiers at Lyndonville parade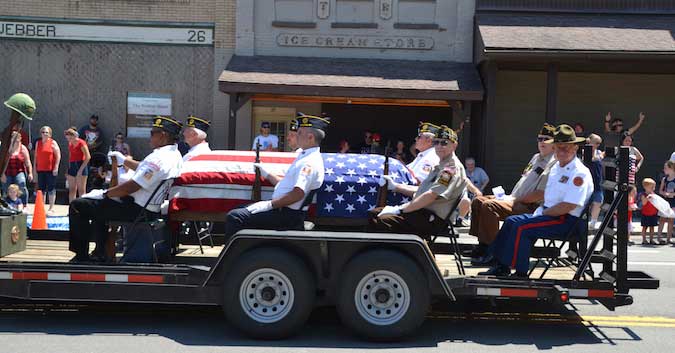 Photos by Tom Rivers
LYNDONVILLE – Members of the American Legion and VFW posts in Medina brought a flag-draped casket in today's Independence Day parade in Lyndonville.
The veterans debuted the display during the Memorial Day parade in Medina. The veterans wanted the parade crowd to know that "freedom isn't free" and Independence Day wouldn't be possible without the sacrifice of veterans.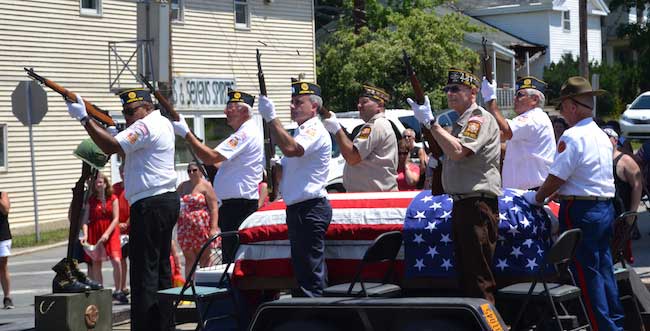 The veterans did a 21-gun salute on Main Street.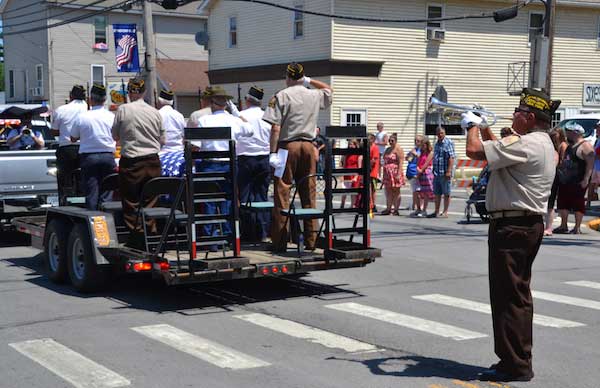 Thomas J. Walders, a member of the Medina VFW, plays "Taps" with the Honor Guard.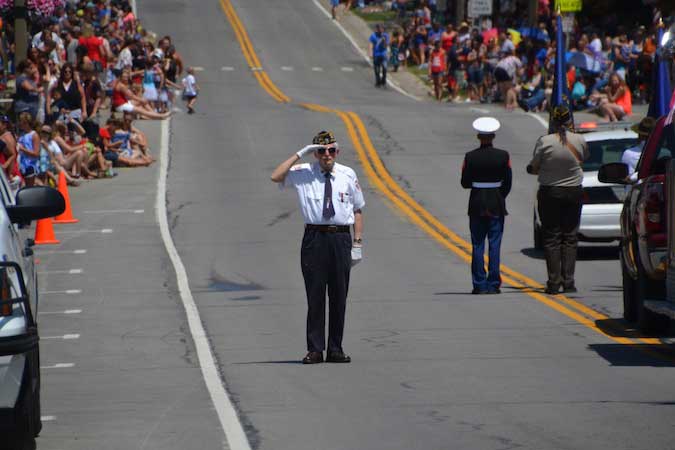 Carl Boyle, a member of the American Legion in Lyndonville, pauses on Main Street to salute while "Taps" was played.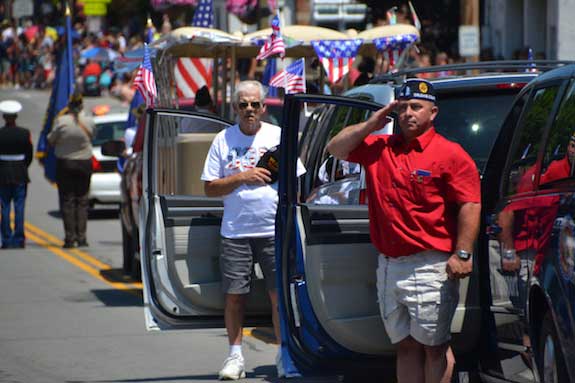 Jack Miles, left, and Earl Schmidt were in the parade promoting a veterans' medical transportation service. They stepped outside their vehicles to salute at "Taps."
The crowd gave the veterans an extended applause, the longest and loudest appreciation during the parade.