Veterans from Medina spent morning paying tribute to fallen on Memorial Day
Photos by Ginny Kropf
MEDINA – Veterans from Medina spent the morning on Memorial Day visiting local cemeteries and memorials, offering a gun salute and playing Taps. The top picture shows the Honor Guard by the American Legion Post on Main Street and Glenwood Avenue.
The veterans assembled a small group and continued a Memorial Day observance, trying to stay six feet apart due to the Covid-19 pandemic.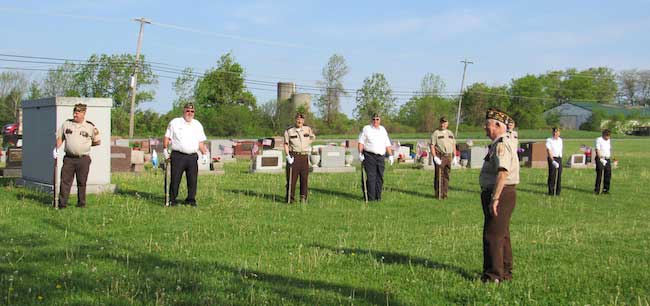 Jim Freas, leader of the Honor Guard, joins the veterans at St. Mary's Cemetery for the gun salute and playing of Taps.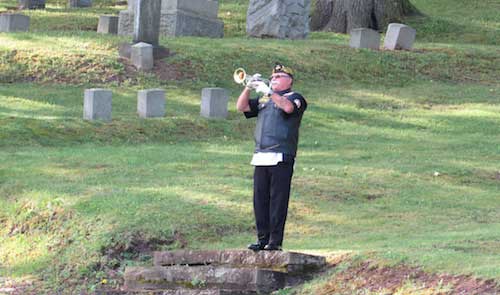 Tom Walders plays Taps at Boxwood. Walders recently joined the Combat Veterans Motorcycle Association.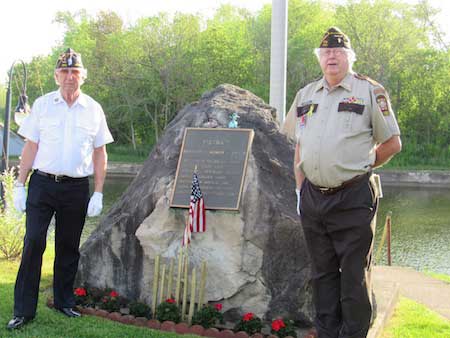 Glenn Whitmore, left, and Dave Kusmierczak are pictured by the Vietnam War Memorial by the Erie Canal.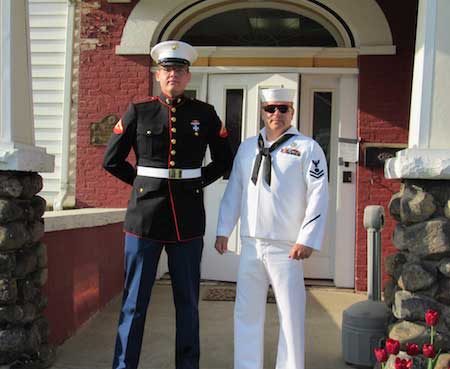 Lance Cpl. Nick Fitzak, left, and Tom Snyder, a veteran of the Navy, are pictured at the VFW post. Fitzak works for Snyder at Medina Lumber & Hardware.