Vandals damage train cars by Railroad Museum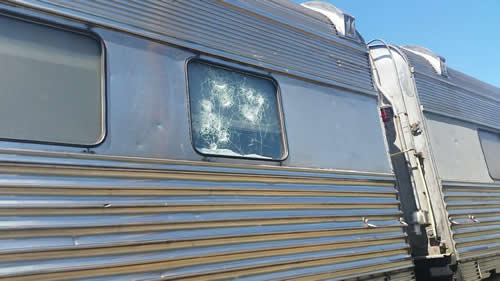 MEDINA – Six windows on historic train cars were smashed with rocks about a week ago. The train cars are from 1946-47 and are owned by The WNY Railway Historical Society.
That group leases the train cars to the Medina Railroad Museum for excursion rides, including the popular Day Out with Thomas in May, wine tours during the summer, fall foliage rides in the fall and the Polar Express during the holiday season.
The rides bring tens of thousands of people into the Medina community.
Historical Society volunteers said the windows were smashed on either July 14 or July 15. The trains are parked on a secondary track down from the Railroad Museum behind the Olde Pickle Factory.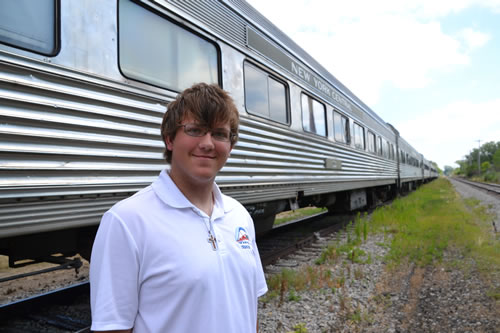 Cody Catlin, 17, of Carlton is one of the volunteers with the The WNY Railway Historical Society. He and others are working to put in new windows after six were broken recently.
Catlin urged the Medina community to report suspicious people near the trains and on the tracks to the police.
Volunteers will replace the broken glass with polycarbonate sheets that need to be cut to size. One polycarbonite window held up from being hit by a big rock about a week ago, but the frame of the window was bent and needs to be fixed.
"It's upsetting because they are vandalizing other people's property," Catlin said.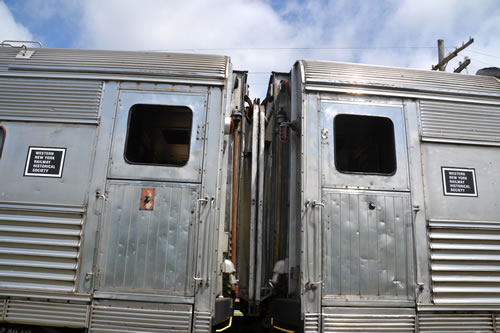 These windows in the doors to the train cars were shattered by vandals throwing rocks.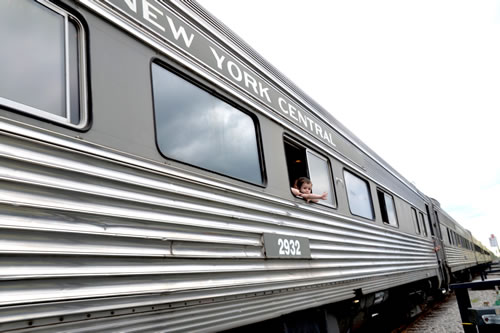 Some kids wave out the windows during the Thomas the Train event in May. Nearly 10,000 people rode the train for the event.