Vacant home engulfed by flames in Clarendon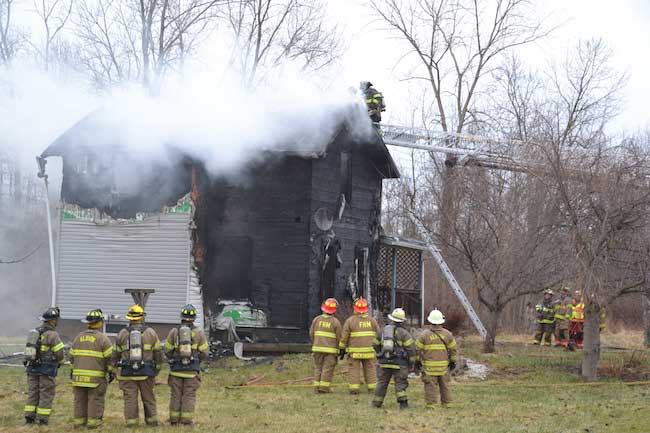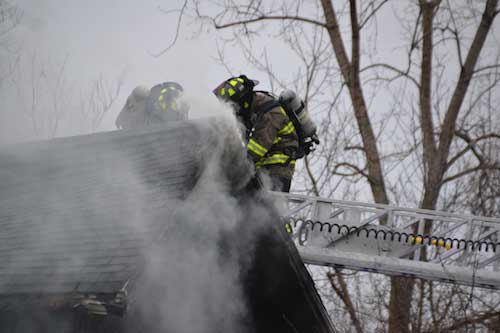 Photos by Tom Rivers
CLARENDON – A vacant home at 16379 Munger Rd. was badly damaged this morning by a fire.
A school bus driver saw smoke coming from the building and firefighters were dispatched to the scene at 8:11 a.m.
The house was engulfed with flames with multiple fire departments helping to put out the fire.
The house is listed for sale by Results Realtors. The listing says the house is 1,216 square feet and was built in 1900 with a renovation in 1989.
Firefighters and an Orleans County sheriff's deputy at the scene didn't know who owns the house. Fire investigators were being called to the scene.
Clarendon, Holley, Fancher-Hulberton-Murray, Kendall, Albion, Barre, Kendall, Brockport, Byron and South Byron firefighters all responded to the fire. Firefighters had to haul water to the scene because there isn't public waterlines on Munger Road.