UPS driver injured in accident on 104 in Gaines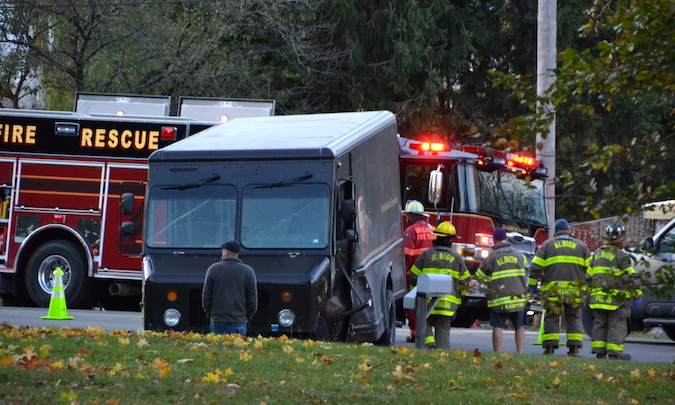 Photos by Tom Rivers
GAINES – The driver of this UPS truck was injured in an accident at about 4 p.m. today on Ridge Road, near the intersection with Crandall Road. The driver doesn't appear to have serious injuries, deputies said, but was taken by COVA ambulance to United Memorial Medical Center in Batavia.
The driver of this Volkswagen was northbound on Crandall Road and entered Ridge Road without yielding to the UPS truck. The UPS was struck in the driver's door. A parked truck and car on the north side of the road were also hit, causing some damage.
Albion firefighters were on the scene, cleaning up debris in the road.
The State Police and Orleans County Sheriff's Department both responded to the scene. No other information is available.