United Way volunteers out doing service projects for Day of Caring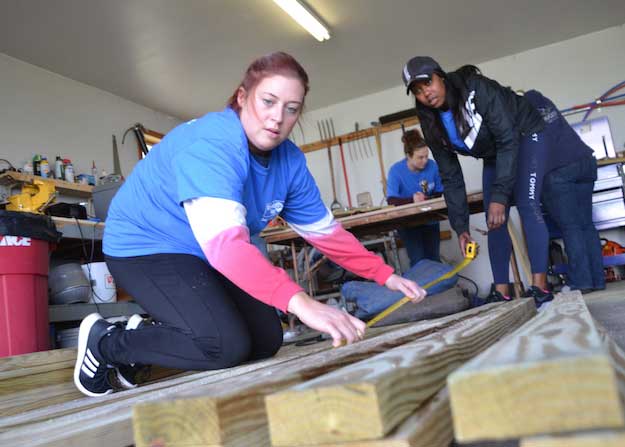 Photos by Tom Rivers
KNOWLESVILLE – Katie Heiligenthaler, left, and Rahema Quddus, both employees with Takeform in Medina, work on making a raised garden box for Cornell Cooperative Extension in Orleans County.
There are among about 35 volunteers working on service projects today for the United Way's annual Day of Caring. Volunteers are doing projects at the Extension, Hospice of Orleans, Camp Rainbow, and Community Action sites in Albion and Medina.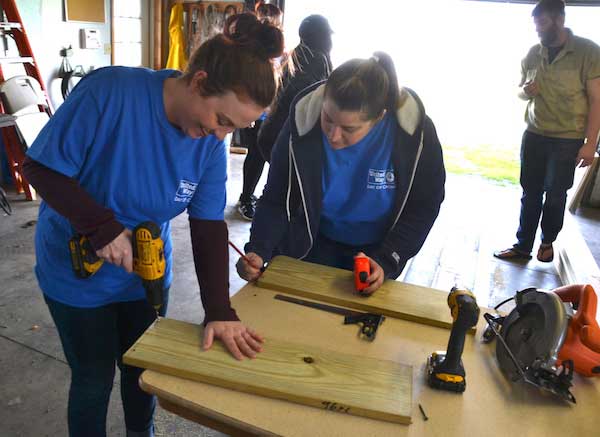 Cortney Sevor and Shannon Dent of Takeform drill holes for one of the four raised garden boxes. The Extension is doing a new project this year with the garden boxes, where senior citizens and local 4-H members are planting gardens in the boxes that will be displayed during the Orleans County 4-H Fair in late July.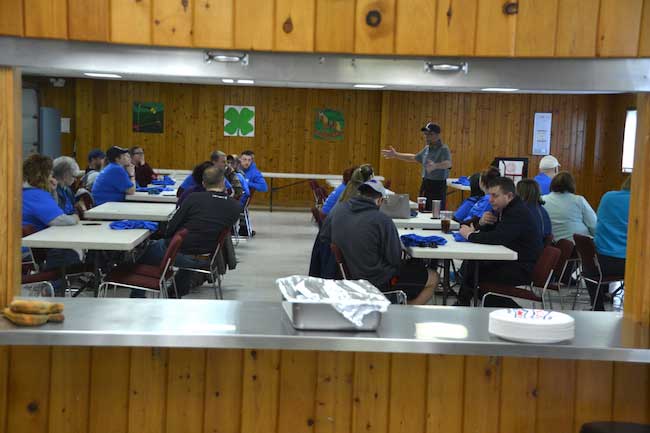 Dean Bellack, executive director of theUnited Way, welcomes the volunteers for the Day of Caring. They had breakfast at the Trolley Building at the Fairgrounds before heading out to do landscaping, paint, assemble a teeter-totter and do other service projects. This photo was taken in the kitchen, looking through the service counter.
The volunteers included employees from Takeform, Baxter Healthcare, CRFS, the Cooperative Extension, Arc of Genesee Orleans, Rochester Police Department and an Albion High School student.
There were also 15 students from the Lyndonville Lions Club's Leo Club who helped clean up the village garden on Main Street with another group of students picking up winter debris in the village's Patterson Park. The students were part of the Day of Caring because United Way funds support the Yates summer recreation program.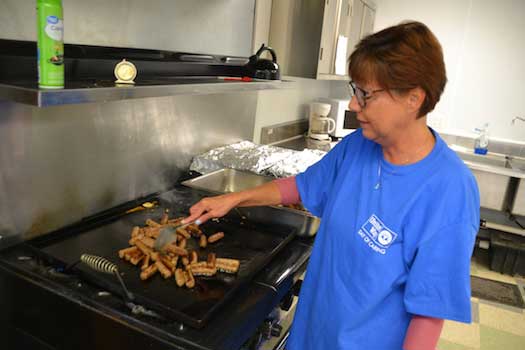 Kim Hazel, an employee with the Cooperative Extension, cooks sausages for the breakfast. She then headed out to do a project at Hospice.