Turtles get prepped for their big race on Saturday in Albion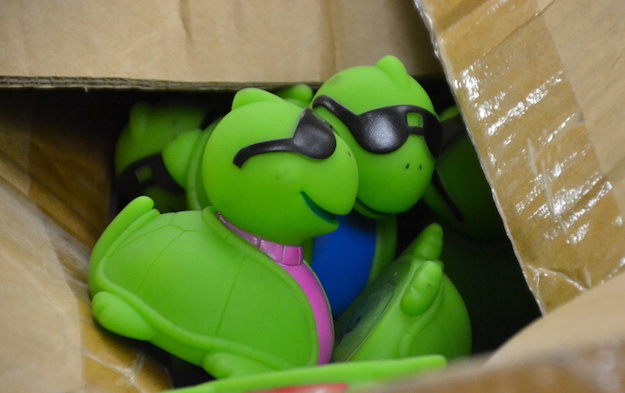 Photos by Tom Rivers
ALBION – About 1,000 rubber turtles will "race" on Saturday in the return of the Albion Strawberry Festival.
Volunteers have been selling tickets, and organizing the turtles, which are numbered from 1 to 1,000, for the big race.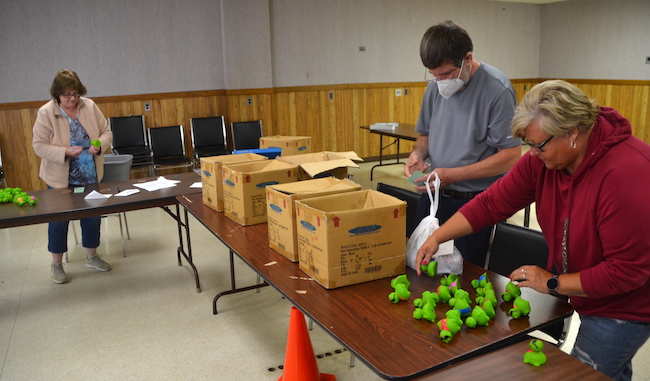 Becky Karls, right, is the chairwoman of the event. She is joined on Thursday evening by volunteers Kathleen Bates and Mike Bonnewell.
They are sorting the turtles in the conference room of the Arnold Gregory Office Building.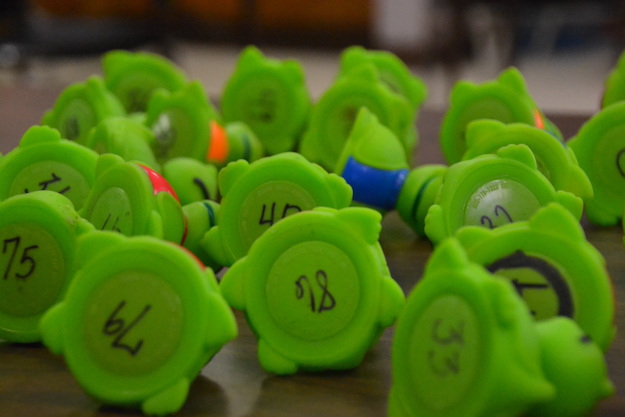 The sale of the tickets – $5 each or 5 for $20 – is a fundraiser that goes back to helping pay for the festival.
Jarred Saj is the top turtle ticket seller, setting a new personal record with 315 tickets sold.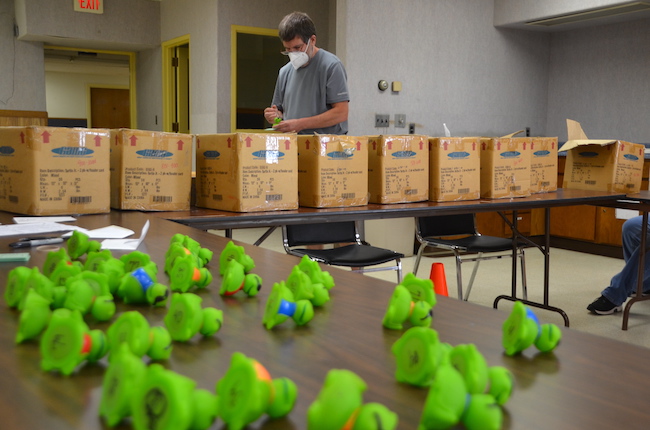 Mike Bonnewell, a member of the Albion Rotary Club, checks the turtles. Many of the tickets have already been sold. Those turtles with those ticket numbers are being setting aside in bins.
Other turtles that haven't had their numbers sold yet will be set aside and still be available to be sold.
Tickets can be purchased from Karls today on the courthouse lawn and also at a spot in the downtown. Karls will be there up until 7 p.m. today. The tickets can still be purchased on Saturday until 12:30 p.m.
The race is at 2 p.m. with the turtles tossed into the Ere Canal from the Main Street lift bridge.
The top five turtles to finish a trek down the canal earn prize money with $500 for first place, $300 for second, $100 for third, and $50 for both fourth and fifth.