Turtle race helps pay for Strawberry Festival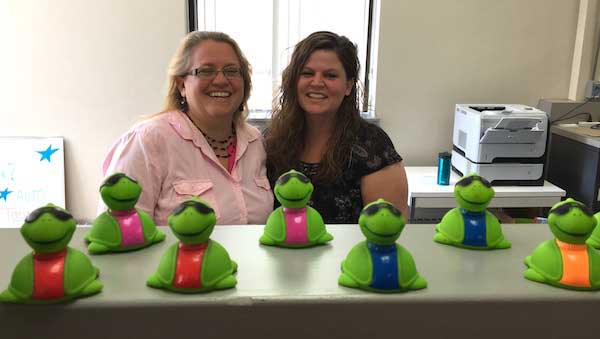 Photos by Tom Rivers
ALBION – Five Star Bank employees Debbie Yockel, left, and Amy Bigley are helping to organize this Saturday's Amazing Turtle Race. They are pictured this morning at the bank on main Street.
The Turtle Race, featuring up to 1,000 rubber turtles on the Erie Canal, is an important fund-raiser for the annual Strawberry Festival.
The race includes $1,000 in prizes, including $500 to the grand prize winner. The race also helps fund the two-day festival, which starts Friday and continues to Saturday night.
Turtle tickets are available at Five Star Bank in Albion and also on Saturday at a booth at the festival.