Turn clocks back an hour tonight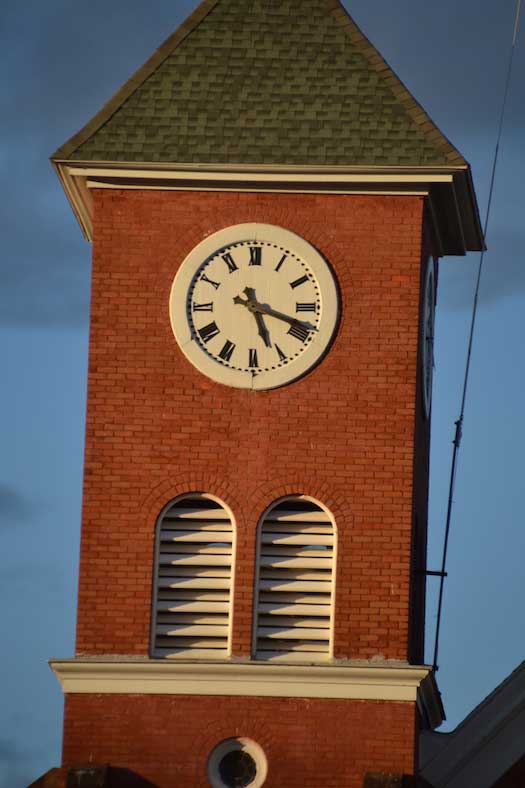 Photo by Tom Rivers
HOLLEY – The clock at a former church at the Public Square in Holley is pictured on Friday.
Daylight saving time ends at 2 a.m. Sunday morning, meaning it is time to turn clocks back one hour either before bed or first thing in the morning.
This is also a good time for residents to check and make sure their are working smoke alarms on every level of homes, including inside and outside bedrooms.
It's also an opportunity to make sure all households are prepared for home fires and other emergencies. The American Red Cross urges residents to Create and practice a fire escape plan. Make sure everyone in the family knows how to get out of every room and how to get out of the home in less than two minutes. Select a location outside for everyone to meet.
The Red Cross also advises to keep disaster supplies in an easy-to-carry bag to use at home or carry in case ordered to evacuate.