Turn back clocks and test smoke alarms
Press Release, American Red Cross 
BUFFALO – Daylight Saving Time ends 2 a.m. Sunday (tonight) and the American Red Cross reminds everyone to turn their clocks back an hour and test the batteries in their smoke alarms.
The Red Cross recommends that all Western and Central New York area residents have working smoke alarms on every level of their home, including inside and outside bedrooms.
"Working smoke alarms cut the risk of dying in a home fire in half," said Rosie Taravella, Western and Central New York Regional Chief Executive Officer. "Turn and test is a reminder to set your clocks back and take a few minutes to push the test button to make sure all alarms are working."
It's also an opportunity to make sure all households are prepared for home fires and other emergencies:
• Create and practice a fire escape plan. Make sure everyone in the family knows how to get out of every room and how to get out of the home in less than two minutes. Select a location outside for everyone to meet.
• Keep disaster supplies in an easy-to-carry bag to use at home or carry in case ordered to evacuate.
Here are some scenes in Orleans County today: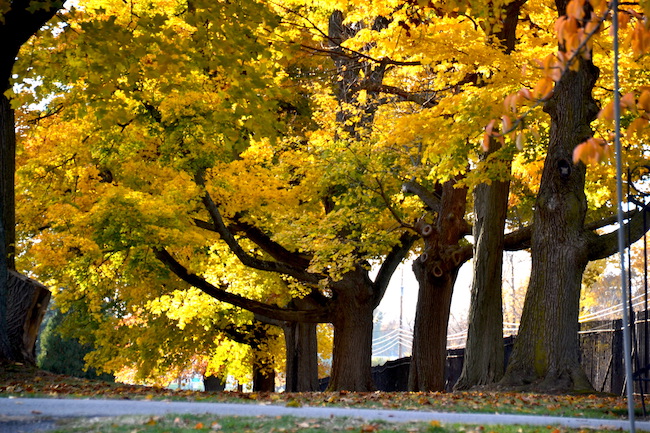 The sun shines through a row of trees near Route 31 at Mount Albion Cemetery late this afternoon.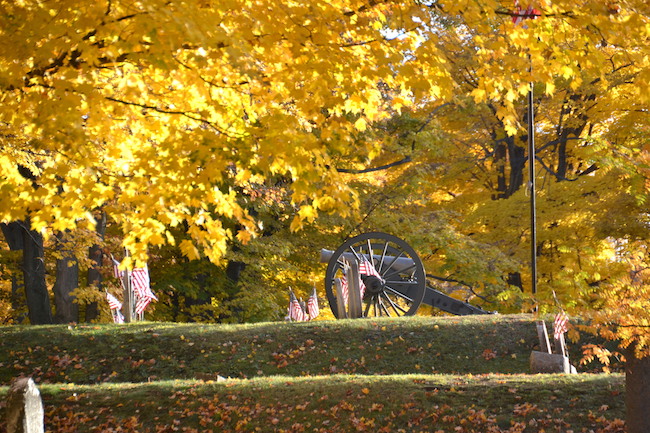 The cannon in Civil War section of Mount Albion is pictured late this afternoon.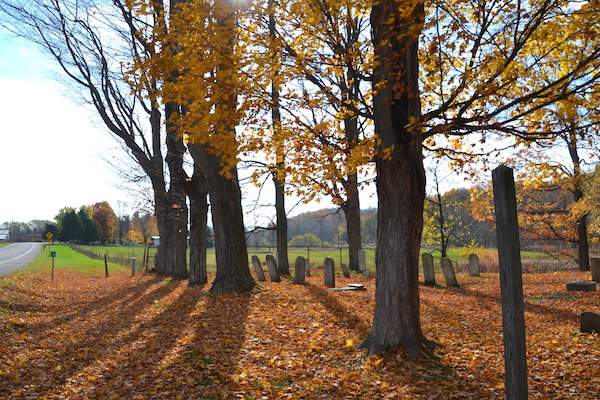 Maplewood Cemetery is covered in leaves along Route 237 in Clarendon.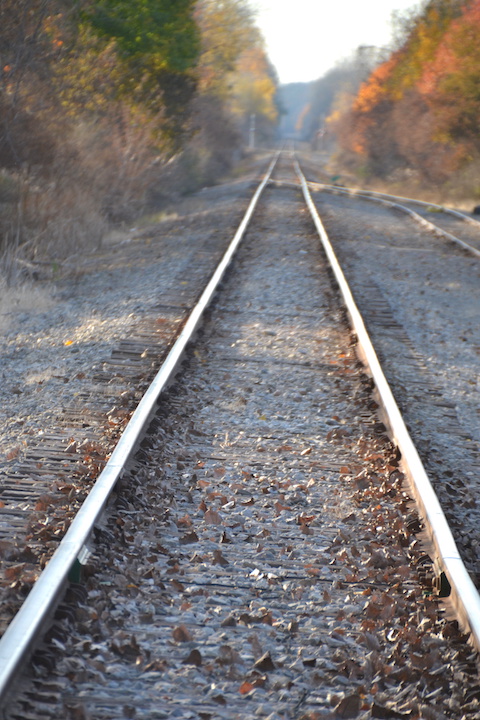 Many of leaves are off the trees along the railroad tracks in Murray near Hindsburg Road.