Tuesday's primary was last for Board of Elections in location at nursing home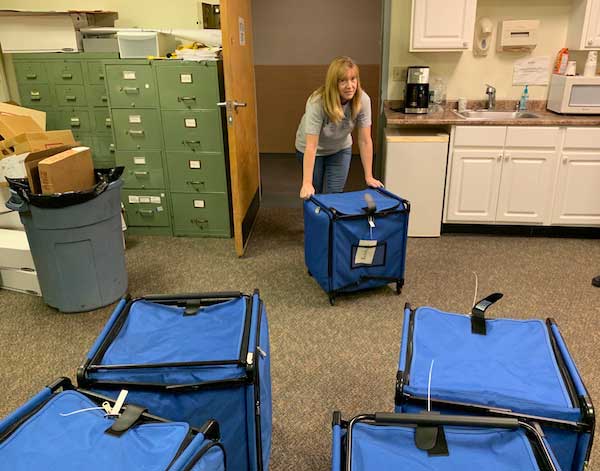 Photos by Tom Rivers
ALBION – Nadine Hanlon, a "runner" for the Town of Kendall, delivers ballots to the Board of Elections in Albion on Tuesday at about 9:45 p.m.
Tuesday's primary was a historic election, and not just for the results at the polls. It was the last time the Orleans County Board of Elections will be running an election based out of a wing in a nursing home. BOE workers have been packing up the office and getting rid of some materials as they get ready for a move.
The Board of Elections next month will settle into a new space just up the hill at the County Administration Building.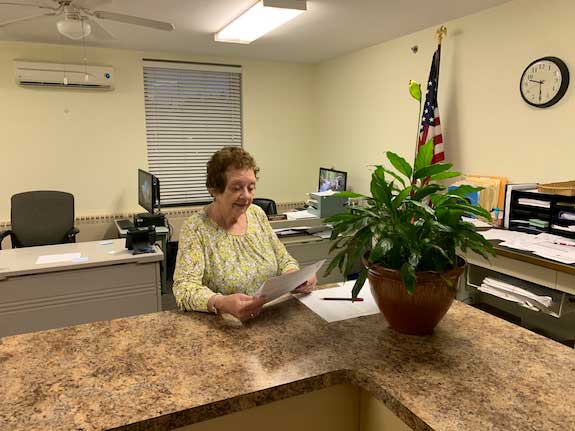 Janice Grabowski, an election commissioner for the county, waits for the ballots and results at the Board of Elections. She currently works out of a section in the nursing home built in the 1960s. She said she is looking forward to going to the new space.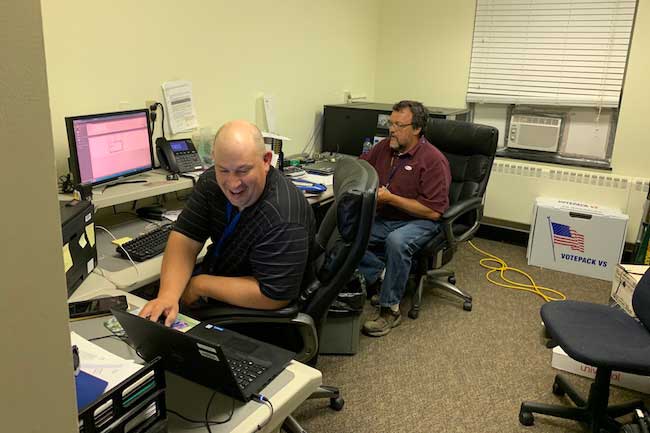 Scott Bennett, left, and Richard Nenni work as election technicians. They put a card from the voting machines into a computer at the Board of Elections to give a tally for each of the candidates.
They had a full report with the vote totals complete at about 10 p.m., an hour after the polls closed.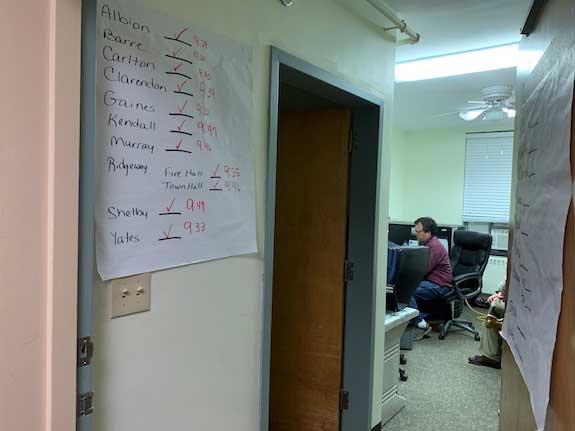 A board tracks when the ballots are dropped off from each of the towns.
Beth Wood was one of the runners from Barre, tasked with delivering the ballots to the Board of Elections. She walks down the hallway at the Villages of Orleans Health and Rehabilitation Center, which is the former county nursing home.