Trusses, big beams on bridge will be removed today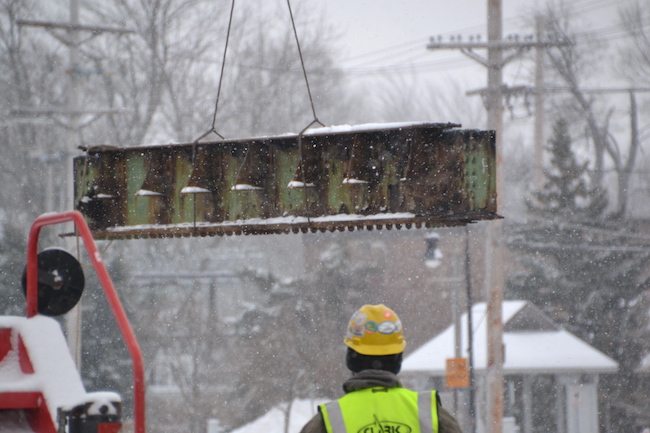 Photos by Tom Rivers
ALBION – One of the big beams on the Main Street lift bridge is moved to a spot on land, north of the canal in Albion this morning.
The much-anticipated removal of trusses and beams is happening today. Clark Rigging & Rental has a crane in Albion with a 400-ton capacity.  Windy conditions in recent days delayed the truss removal, but today there isn't much wind so the work is proceeding.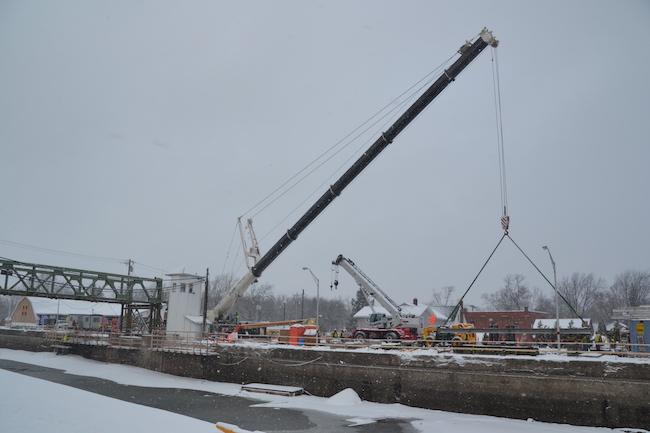 The beams and trusses are expected to be removed by late this afternoon.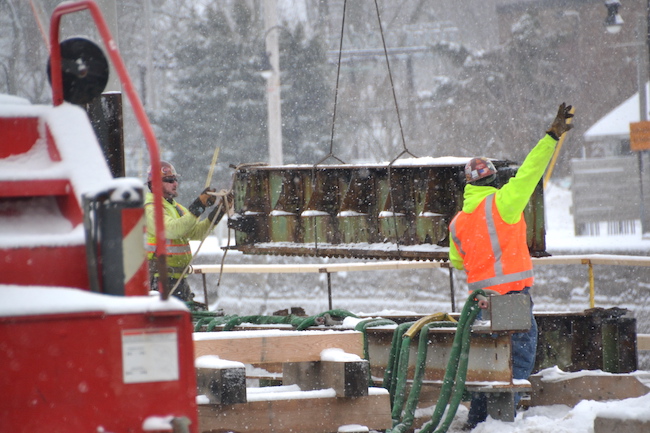 The trusses, the long horizontal steel going across the canal, each weigh an estimated 53,000 pounds. This isn't one of the trusses, but one of the cross beams.
The crane has a 257,000-pound counterweight.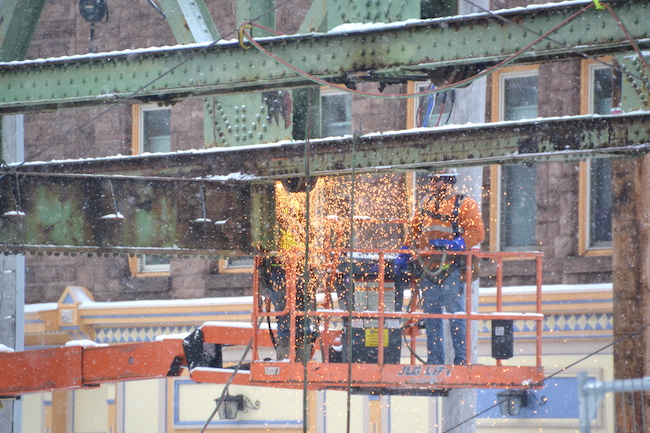 Construction workers cut through the steel to take apart the bridge today.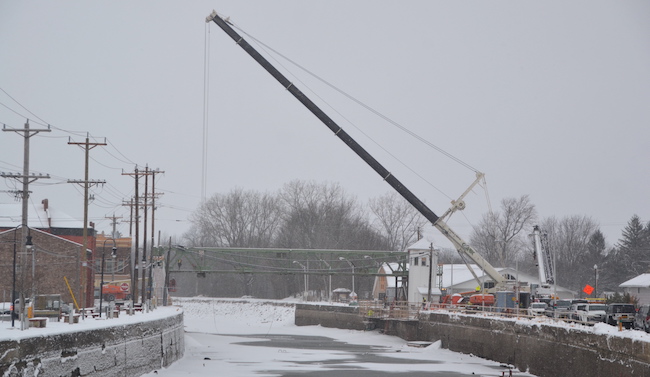 There is a live stream of the bridge available by clicking here.