Truck hauling 400-plus tires catches on fire outside Albion Walmart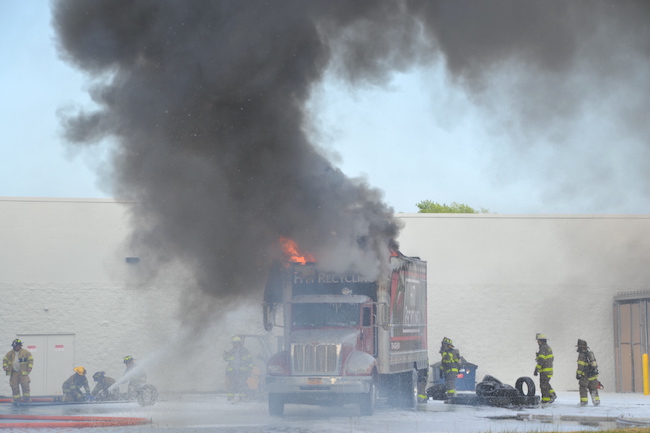 Photos by Tom Rivers
ALBION – Firefighters are trying to put out a fire on a truck that is loaded with more than 400 used tires next to the Albion Walmart.
The fire spewed dark smoke on the west side of Walmart. The store has been evacuated.
Firefighters were dispatched to the scene at 5:39 p.m. Barre firefighters were also called to use a special foam to try to contain the fire.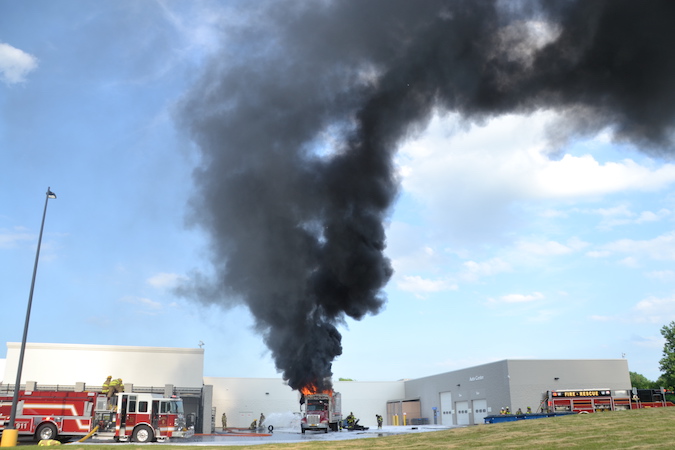 The truck is from HTI Recycling of Lockport. A Sheriff's deputy said the driver started the truck and felt a pop and then noticed an electrical fire up high in the truck.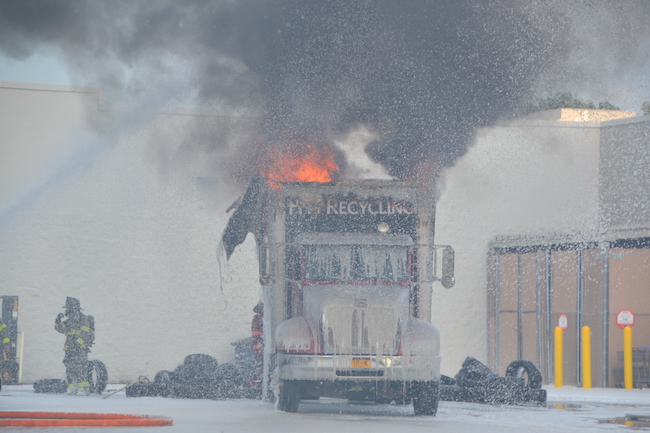 Fire investigators have been called.
No additional information is available.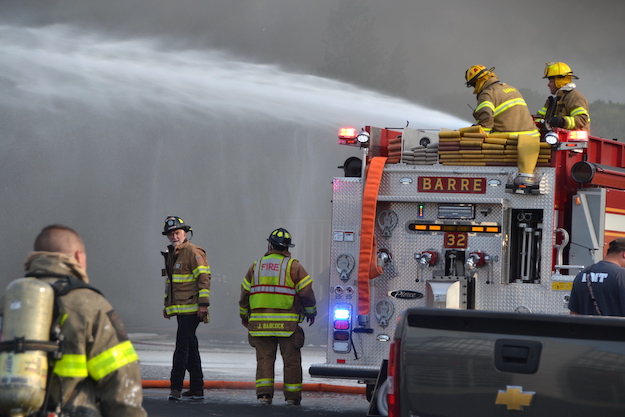 Barre firefighters, including Doug Bentley (lower left), are on scene, trying to put out the fire.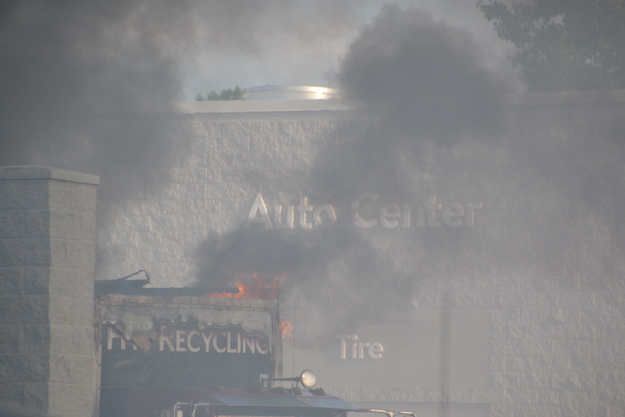 The fire is on the back side of Albion in a truck by the auto center.