Truck fire put out; Albion Walmart reopens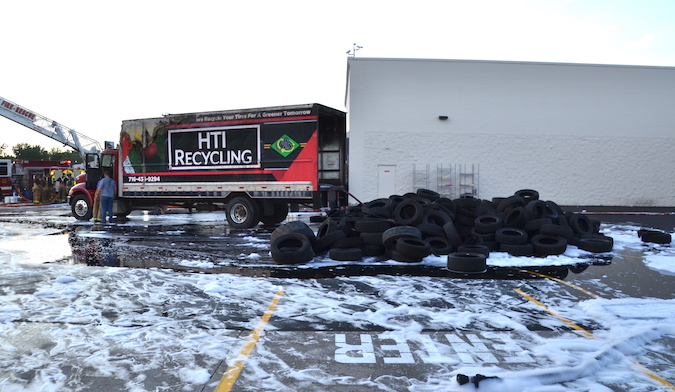 Photos by Tom Rivers
ALBION – A fire with a truck holding 400-plus tires is out and the Albion Walmart has reopened to customers. The above photo was taken at about 7:20 p.m. Firefighters pulled out some of the tires that weren't on fire.
Firefighters and Code Enforcement Officer Dan Strong tested the air quality and deemed it was safe for people to be in the building. The store reopened at about 7:30 p.m.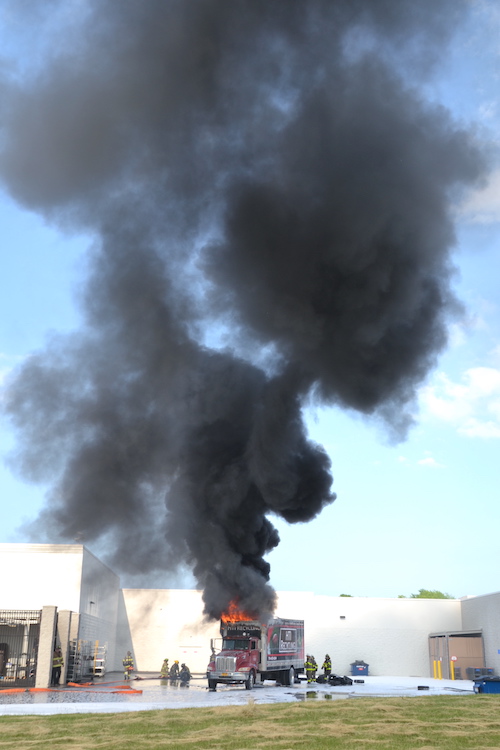 About two hours earlier a truck full of used tires was on fire. The truck was backed up to the store at the auto center on the west side. Firefighters had the driver of HTI Recycling of Lockport move the truck away from the store. That likely saved the building from significant damage.
Albion Fire Chief Rob Conner said water didn't help put out the fire. Instead, they used a special firefighting foam to smother the fire. The Barre Volunteer Fire Company used about 110 gallons of the concentrated foam. When mixed with water that is more than 1,000 gallons that were put on the fire.
No one was injured due to the fire, Conner said.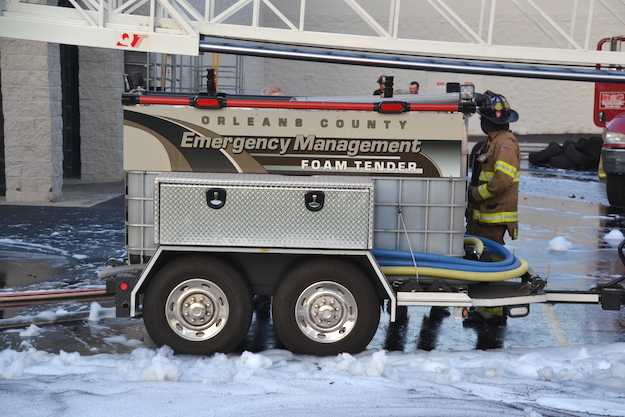 Orleans County Emergency Management also brought its foam trailer to the scene.
The DEC Spill Team and the State Office of Fire Prevention and Control were called to the scene due to runoff from the foam.
Orleans County fire investigators are on the scene to determine a cause of the fire. An excavator from the Orleans County DPW also will be used to take off the side of the box of the truck so the other tires can more easily be removed.