Troop 35 from Medina completes 81 merit badges at camp in Pennsylvania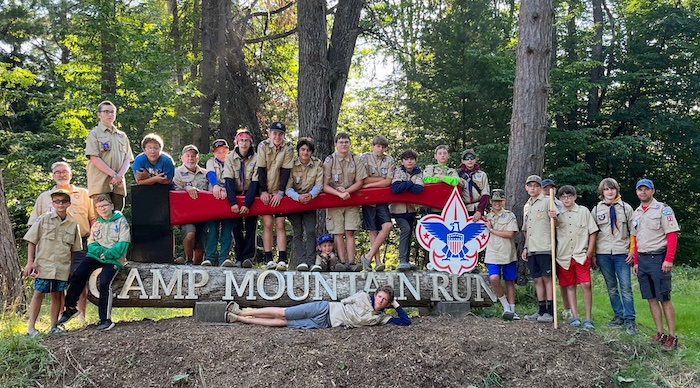 Provided photo and information from John Dieter, Scout Master for Troop 35
MEDINA – Troop 35 spent a week at Camp Mountain Run in Pennfield, Pa. There were 20 Scouts and three leaders from the troop there from July 10 through July 16.
During that time the scouts worked on merit badges and scout skills towards rank advancement. Nine first-year scouts were involved in the "Trailblazer Program" designed to learn skills in order to become a First Class scout.
The remaining members of the troop worked on merit badges towards there next rank advancement several working towards Eagle Scout.
The Medina scouts worked on a variety of badges from welding, swimming, astronomy, pioneering, wilderness survival, climbing, rifle, archery, first aid and others. Troop 35 scouts completed 81 merit badges during the week.