Troll Diggers defend title, win Greased Pole championship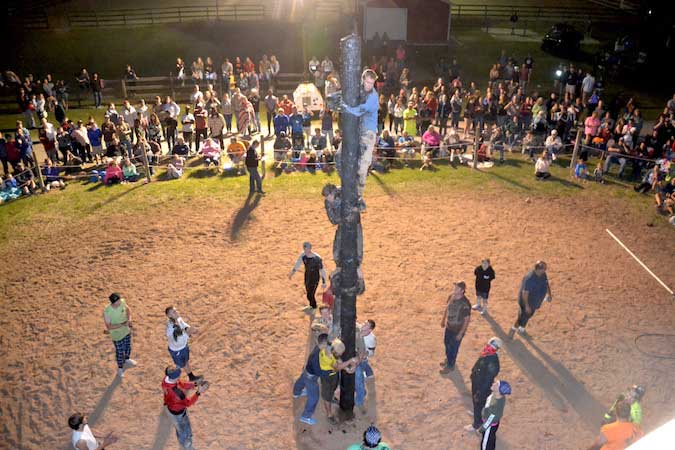 Photos by Tom Rivers
KNOWLESVILLE – The Greasy Maniacs team makes it to the top of the Greased Pole during the championship round of the competition on Saturday.
Joe Mientkiewicz of Medina is the top man for the Maniacs, followed by Tim Quatro of Monroe County, Jake Jablonski of Kendall and Aaron Darie of Rochester.
The Maniacs climbed the 20-foot-high pole in 38.74 seconds. That was good for second place.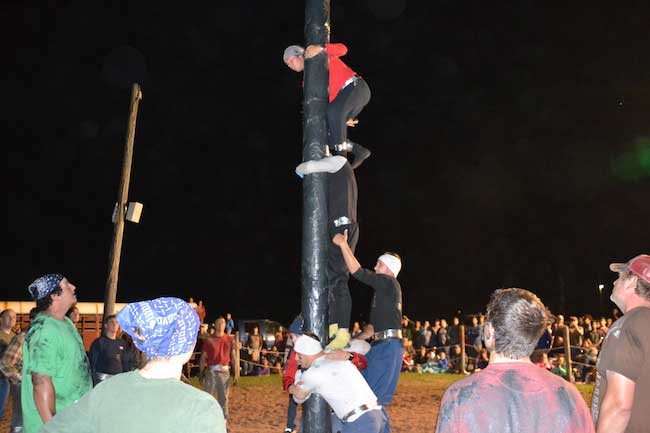 The Troll Diggers won the title for the third straight year, reaching the top in 19.83 seconds. The Troll Diggers include many members from the Hamlin area. They have been among the top teams the past five years.
Andrew Jones with white on head and black shirt is the top man. He is ready to make the final climb. Isaiah Jenks is in red and is standing on Jeff Ebel.
Breaking 20 seconds and winning the title multiple times puts the Troll Diggers in exclusive Greased Pole company with recent elite teams such as the Grease Grapplers and Grease Monkeys. The contest has been a popular tradition at the fair for more than 40 years.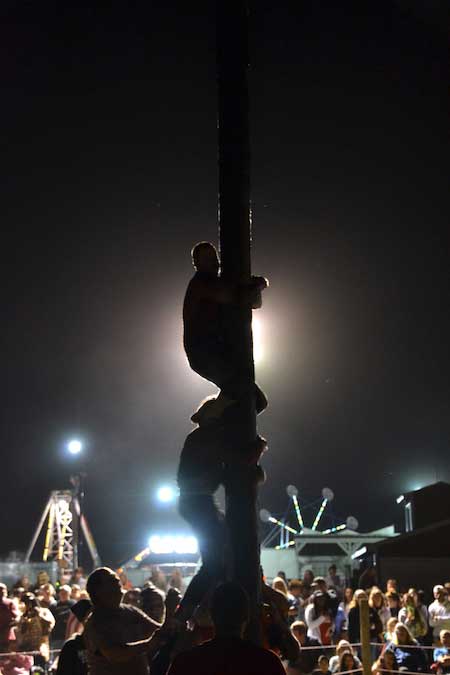 This team, the Lyndonville Hicks, made it close to the top but didn't quite get there. The Greased Pole championships at 10:30 p.m. capped the week-long Orleans County 4-H Fair.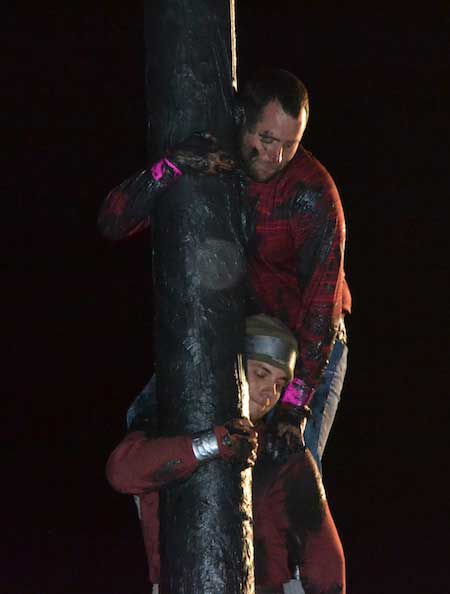 Darrel Smith, top, and Nate Ralph are making progress for the Lyndonville Hicks. Smith is in town visiting from Mississippi. He had never tried the Greased Pole before. He watched it Friday when both teams were unable to climb the pole. Smith said it's a difficult challenge, and a lot of fun.
"It was awesome," he said.
Only two teams were able to climb the pole all week. Several others tried, but were unsuccessful.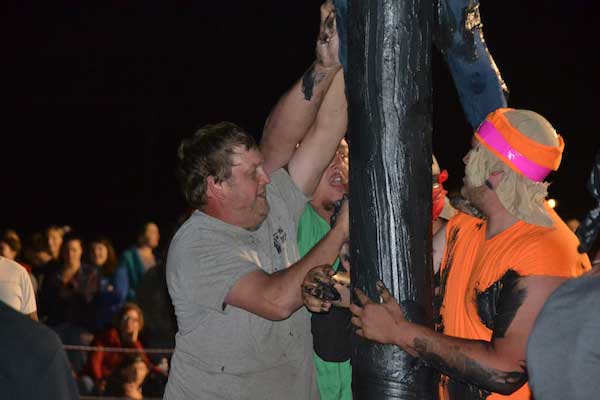 The Lyndonville Hicks, with Matt Hungerford in orange, formed a base at the bottom of the pole. The team almost made it all the way up.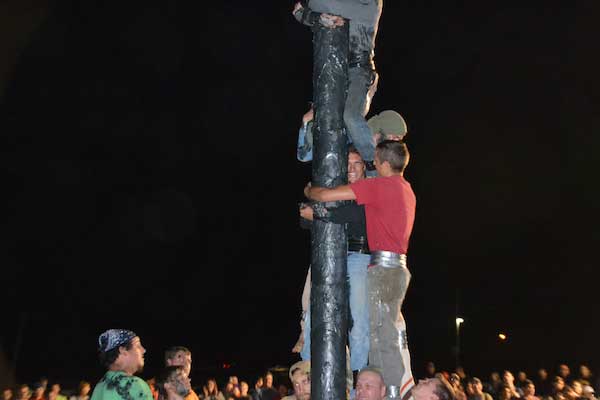 The Greasy Maniacs climbed the pole twice Saturday, first in the qualifying round and then in the championship.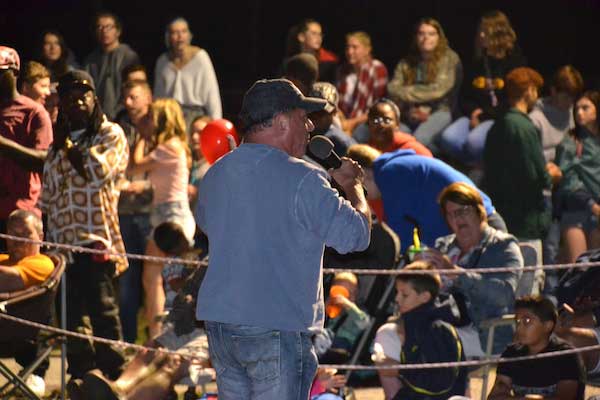 State Assemblyman Steve Hawley addressed a crowd of several hundred people. He thanked them for supporting the fair. Hawley also took a turn in the lift and greased the pole for one of the teams.