Troll Diggers claim grease pole crown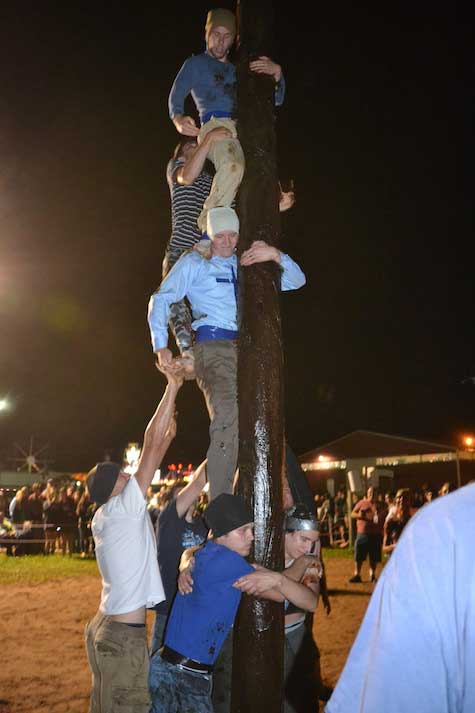 The Troll Diggers won the grease pole championship on Saturday, reaching the top in 20 seconds. The team is from the Hamlin area and has been among the top teams since 2014.
The two Trolls at the base include Sam Pak and Andrew Agent, with Jeff Ebel the second guy up, followed by Isaiah Jenks, with Andrew Jones working his way to the top.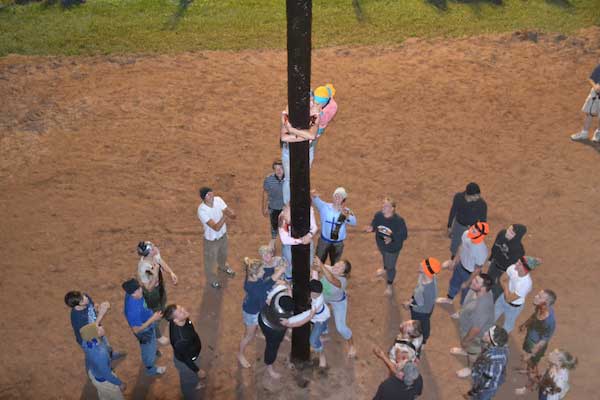 Lyssa Jones is headed for the top of the pole for the all-women's team, "The Amazons." The group climbed the pole in 1 minute, 17 seconds. Less is married to Andrew Jones from the Troll Diggers. Another Amazon member, Alyssa Ebel, is married to Jeff Ebel from the Troll Diggers, and Beth Merritt from the Amazons is engaged to Sam Pak, another Troll.
Most of the members from the two teams attend the Hamlin New Testament Church.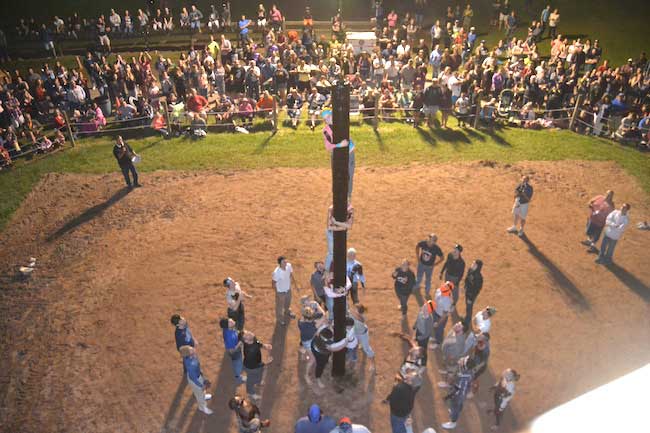 Lyssa Jones touches the can at the top of the grease pole for the Amazons. They completed the challenge before a big crowd on Saturday night to cap off the fair.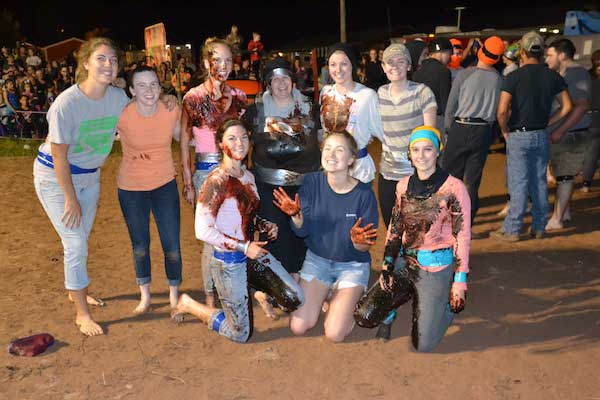 The Amazons include Alyssa Ebel, Maddie Wooster, Emily Wooster, Mikayla Johnson, Laura Johnson, Jenni Zulkosky, Amy Pak, Beth Merritt and Lyssa Jones.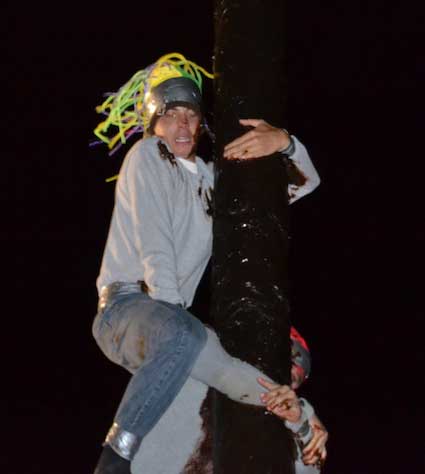 Cody Bentley is the top man for the Lyndonville Hicks, which finished second in the grease pole championship at 38 seconds. Dustin Joy is the team member below Bentley.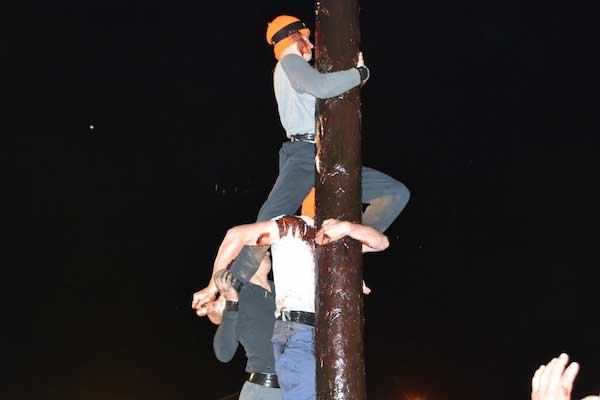 This team, The Little Eagle Foots, made it up the grease pole in 1 minute, 9 seconds. Charlie Endebay of Medina is the first guy on bottom in white shirt, with Josh Klotzbach above him in orange hat. Paul Kurz, left, would be the top man for the team.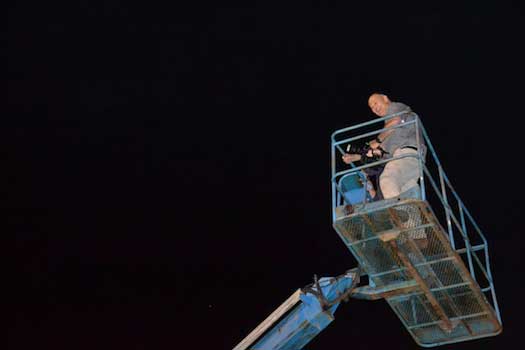 Albion photographer Bruce Landis is in a lift to capture the action. Landis has climbed the grease pole before.