Tree stumps by canal will either be ground down or removed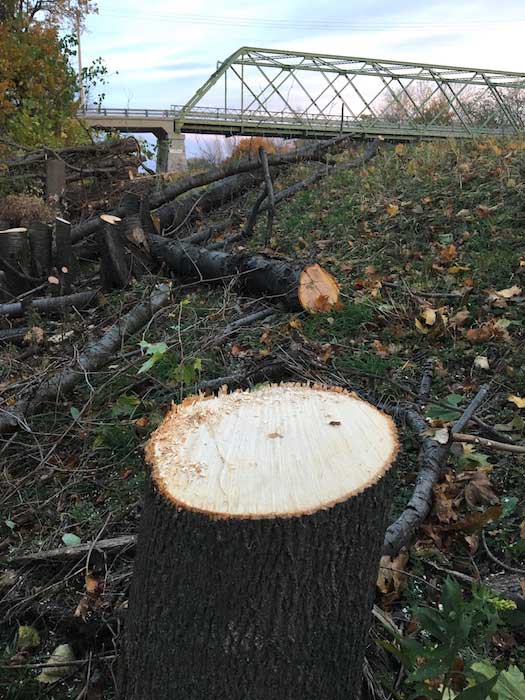 Photos by Tom Rivers
ALBION – A tree stump is shown on Saturday just west of the Butts Road bridge in Albion. Mohawk Valley Materials from Utica is in Albion cutting down many trees on the State Canal Corp. right of way.
"The stumps will be processed during the next phase of the project," said Steven Gosset, spokesman for the New York Power Authority, which oversees management of the Erie Canal. "Whether they are ground down or removed is still to be determined."
Several people have asked on the Orleans Hub Facebook page about the fate of the cut-down trees.
"Once cut down, the trees become the property of the contractor, who is obligated to remove the trees from the embankment after they are felled," Gosset said.
Mohawk Valley Materials has been grinding down some of the trees.
The Utica company is removing trees on about 145 acres of canal land from Medina to Fairport. The company is being paid $2.6 million for the work.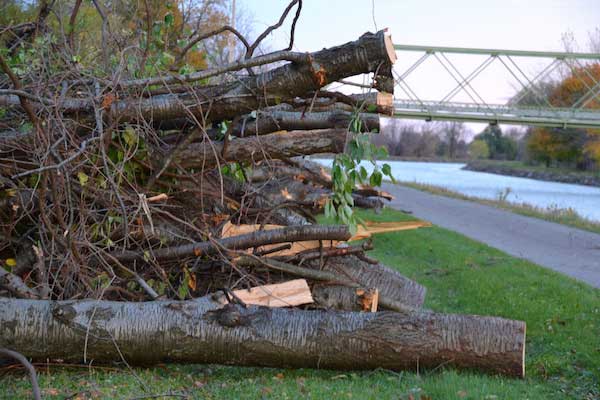 Some of the trees are pictured with the Butts Road canal bridge in background on Saturday evening. The tree-cutting crews will be headed east this week towards Holley.