Tree service replaces tangled flag at Clarendon park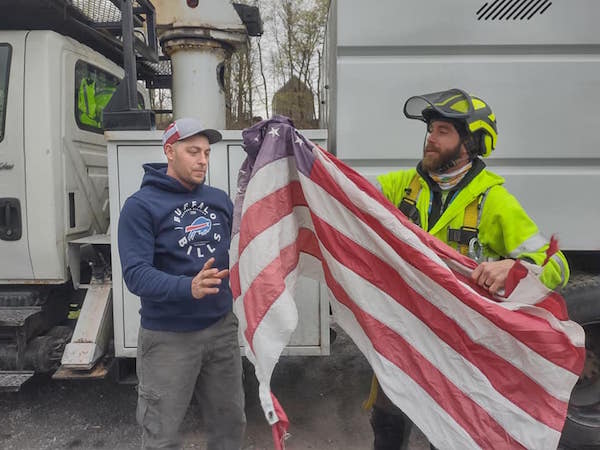 Photos courtesy of Melissa Ierlan
CLARENDON – Jeremy Arnold (right), owner of Arnold's Tree Service in Holley, and his friend and employee CJ Stevens replaced the flag at Clarendon Town Park on Route 237 on Thursday.
The previous flag was tattered and tangled at the top of the flag pole.
Melissa Ierlan, the town historian and code enforcement officer, called Arnold to see if he could replace the flag. He responded within minutes.
Ierlan gave him the new flag to replace. She keeps many flags to update ones at town cemeteries and the historical society.
Arnold and Stevens are both veterans and were glad to help with the task.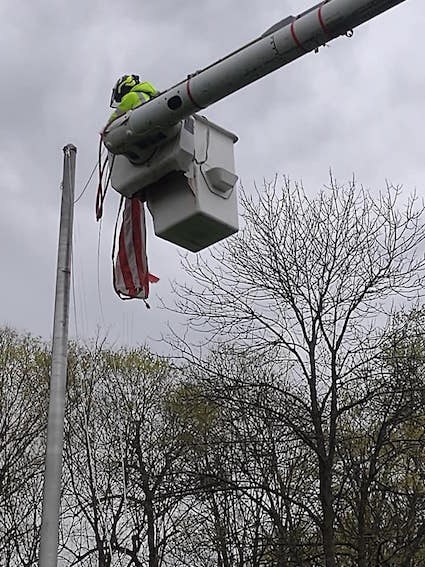 Arnold used his bucket truck to free the tangled flag from the pole.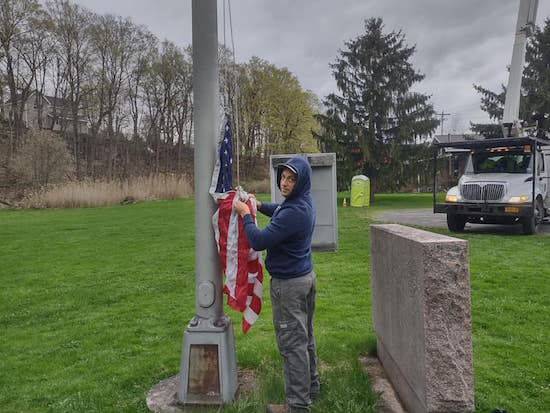 Stevens secures the new flag to the park that includes the Clarendon waterfalls.