Tree fell on Jeep last night in Albion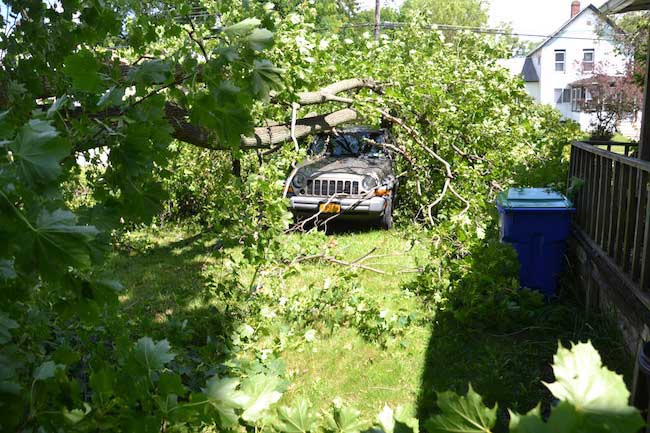 Photos by Tom Rivers
ALBION – A big section of a towering maple tree broke off about 10:30 last night on East Park Street. The big branch landed on a Jeep Liberty but the vehicle doesn't appear to be badly damaged. There aren't any broken windows.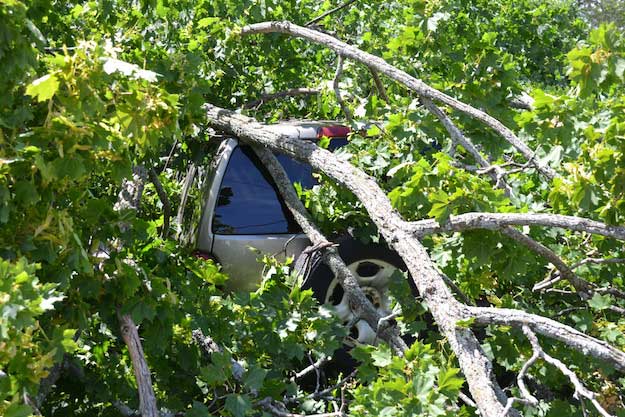 Meghan and Stephanie Cox, two sisters, live at the house where the tree came crashing down. Stephanie is grateful no one was on the sidewalk when the branch broke.
"Nobody was there and nobody was hurt," she said. "If someone was walking by they could have been severely injured."
They are waiting for an insurance adjuster who they hope will approve having the big tree limbs removed and cover any damages to the Jeep.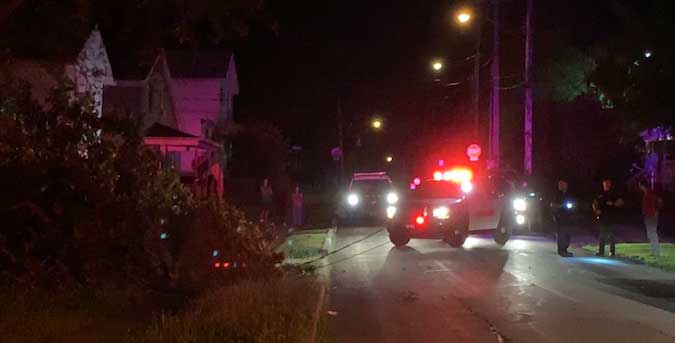 Albion police officers and firefighters are on the scene at about 10:45 Sunday night They made sure people stayed back away from the live wires. National Grid also responded. The police and firefighters were at the scene until about 1:15 a.m.