Treasure Island remains popular fundraiser for hospital
Nearly 250 attend event at Sacred Heart Club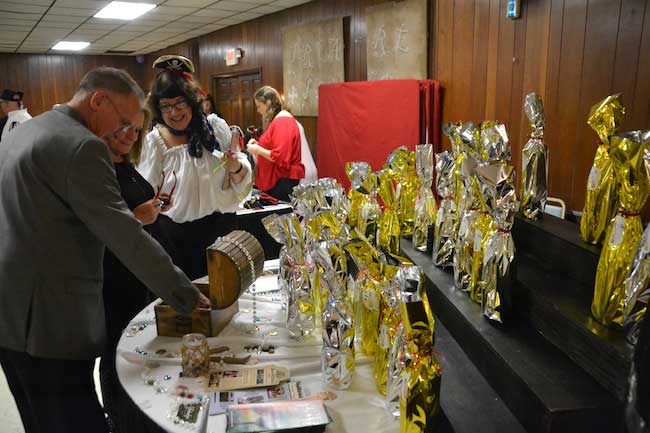 Photos by Tom Rivers
MEDINA – It was a sold-out event Saturday night at the Sacred Heart Club in medina for the 26thannual Treasure Island fundraiser for Medina Memorial Hospital (Orleans Community Health). Pat Vader, an executive assistant at the hospital, is dressed a pirate and sells "Lucky Cork" tickets to Mark Follman and Cindy Perry.
The Lucky Cork is a popular spot. With each $20 ticket there is a bottle of wine and a chance for other valuable certificates for prizes and services. There were about 100 Lucky Cork tickets.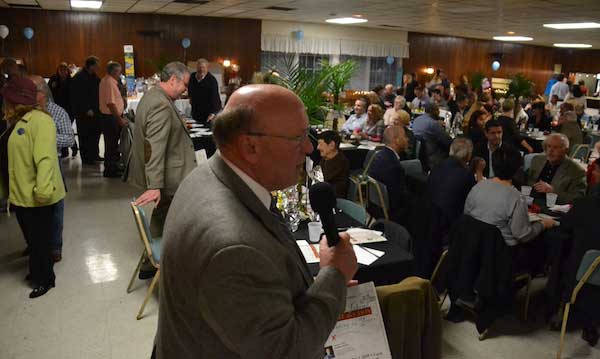 Wes Pickreign, a retired Medina school principal, served as emcee of the event, which included dinner at Sacred Heart and a chance to bid on numerous items. The hospital was hoping to top the $40,000 fundraising record. Proceeds are going to additional surgical services at Medina Memorial.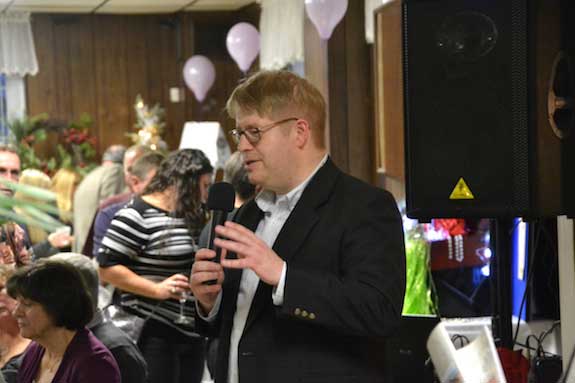 Andrew Meier, a former Medina mayor, served as honorary chairman of the event. He said Treasure Island supports "a vital community asset."
Not only is Medina Memorial a major employer in the community, but it also is a factor people consider when moving into a community. They want a hospital close by, said Meier, an attorney.
Medina Memorial has made investments in its core mission of providing healthcare, often in an emergency situation.
"When you need it, it's great to know it's there," Meier said about the hospital. "It's accessible and the care is always spot on. We're greeted by familiar faces and they always put us at ease."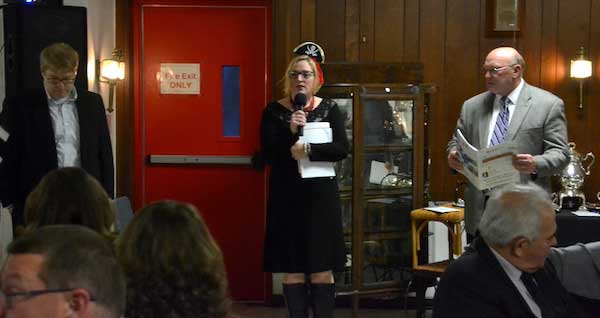 Heather Smith, executive director of Orleans Community Health Foundation, thanks the many supporters for the event on Saturday. The Foundation organizes Treasure Island.