Transportation facility taking shape in Albion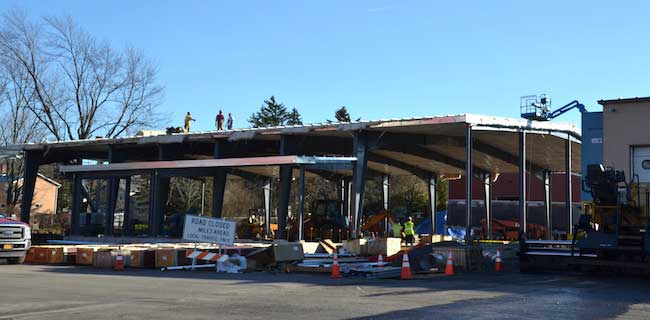 Photos by Tom Rivers
ALBION – Workers from LeFrois Builders are shown on Tuesday on the roof of the new transportation facility in Albion for the Regional Transit Service.
The new $4 million facility is expected to ready in mid-2018. The 13,000-square-foot is located behind the Orleans County Highway Department on West Academy Street.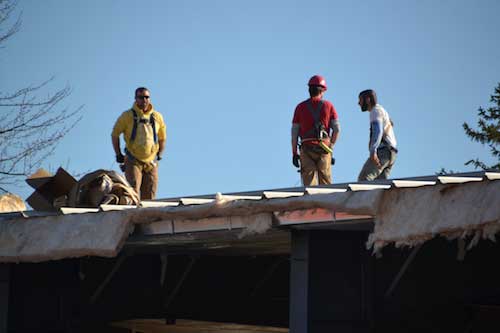 RTS has run a public transportation service in Orleans County since 2003. It has six buses in the county, and they are parked outside by the County Highway Department on West Academy Street.
The new facility will allow the buses to be parked inside. The building will include eight indoor bus bays, three bus maintenance bays, a vehicle wash bay, storage for parts and materials, administrative office space, a break room with kitchenette, and designated parking.
Federal aid funneled to the state will pay 80 percent or about $3.2 million of the cost, while the state pays 10 percent and RTS pays the other 10 percent, Bill Carpenter, CEO of RTS, said during a June ground-breaking for the project.