Tractor trailer takes down utility pole in Clarendon on 237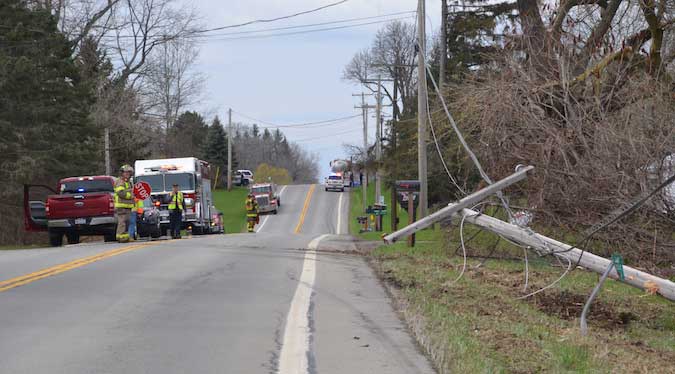 Photo by Tom Rivers
CLARENDON – A utility pole was knocked down by a tractor trailer at about 11:20 today on Route 237, just north of Lake Road.
The driver of the truck swerved to avoid a deer and hit the pole.
Holley and Clarendon firefighters are on the scene providing traffic control.
No other information is available.