Truck trailer bursts into flames at Maple Ridge, Rt. 63 intersection in Medina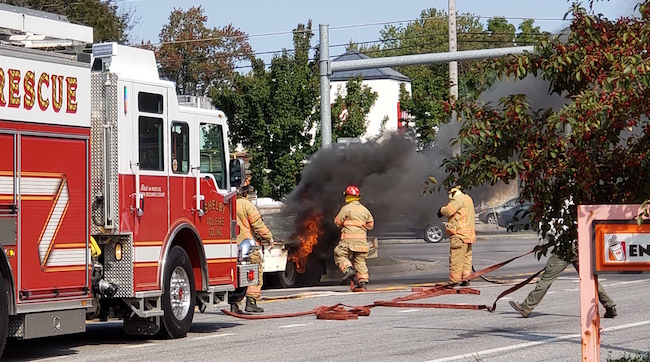 Photos by Cheryl Wertman
MEDINA – Firefighters from the Shelby Volunteer Fire Company respond to fire with a truck trailer just after noon today at the intersection of Maple Ridge Road and Route 63, across from the entrance of the Dunkin Donuts.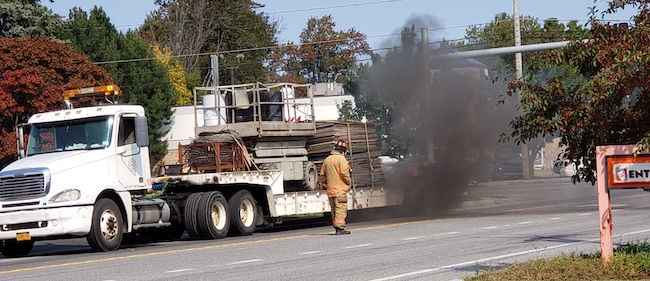 The back of trailer on the truck was smoking and then burst into flames. The truck was hauling a lift and panels.

To see a video of the scene, click here.