Tractor takes down wires, pole in Carlton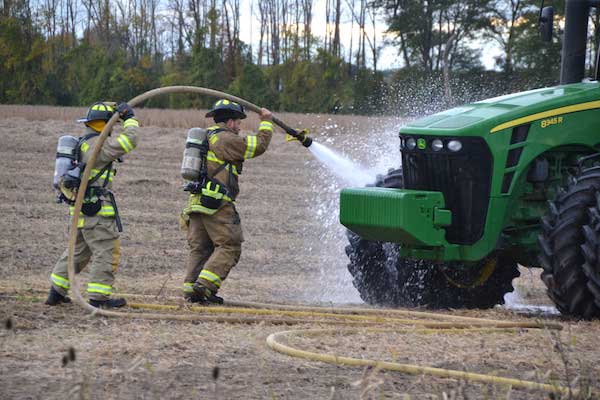 Photos by Tom Rivers
CARLTON – A tractor hauling a grain buggy took down wires and snapped a telephone pole in half this afternoon on Ashwood Road in Carlton. Firefighters were called to the scene at about 4 p.m.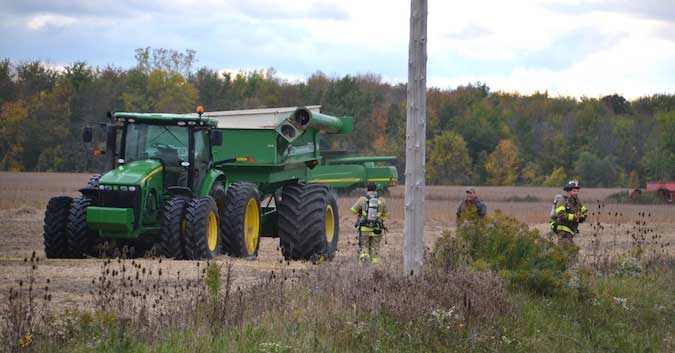 A grain auger pulled down wires. The tractor, operated by Oak Hill Farms of Lyndonville, was under the wires when electricity from the ground caused two of the tires to be on fire. This photo shows the tractor moved away from the spot where it hit the wires.
Carlton firefighters were on the scene to put out the fire on a tire in front and one in the back of the tractor.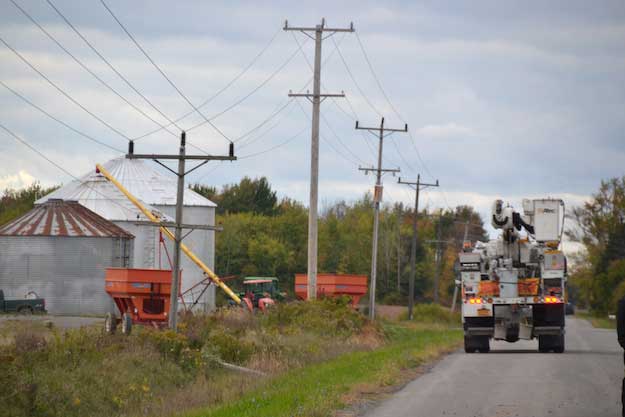 National Grid arrived to reset the wires on a new pole.
(Editor's Note: This story was updated after an initial report said a different farm hit the wires.)