Town of Shelby celebrates 200th anniversary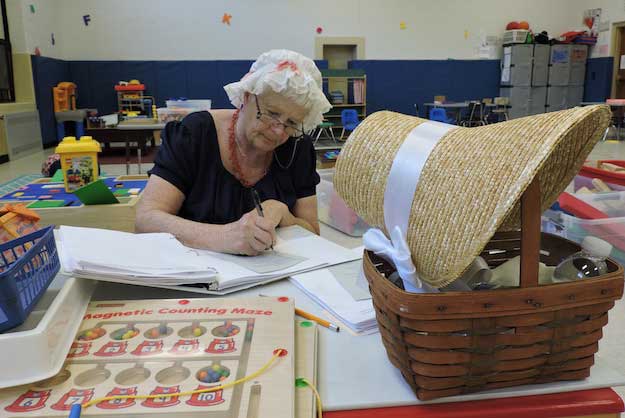 Photos by Ginny Kropf
SHELBY – The Town of Shelby celebrated its 200th anniversary on Saturday. One of the highlights of the celebration was a fashion show at Oak Orchard Elementary School auditorium, featuring apparel from 1818 to 2018.
Georgia Thomas, commentator for the vintage fashion show, goes over her notes just before the show at Oak Orchard School.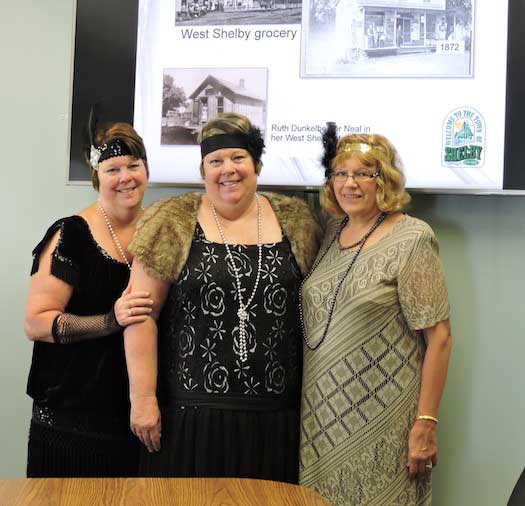 From left, twins Charlene Pratt and Shelby Town Clerk Darlene Rich and Marian Fry are all decked out in their 1930's outfits, as they stand in front of a video playing at the Shelby Town Hall on Saturday morning.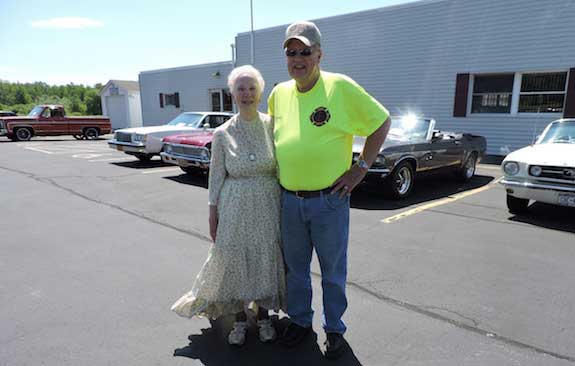 Alice Zacher, Town of Shelby historian, and David Green, a member of the East Shelby Volunteer Fire Department, stand in front of a row of vintage automobiles on display at the fire hall during the Town of Shelby 's 200th anniversary observance Saturday.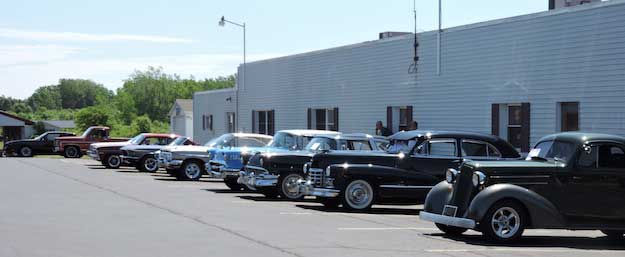 This row of vintage automobiles represents a vehicle from every decade. In front is a 1935 Plymouth owned by Pete Cramer of Gasport. The oldest was a 1920 Model A owned by Dennis Bailey of Middleport.