Tour showcased gardens in western Orleans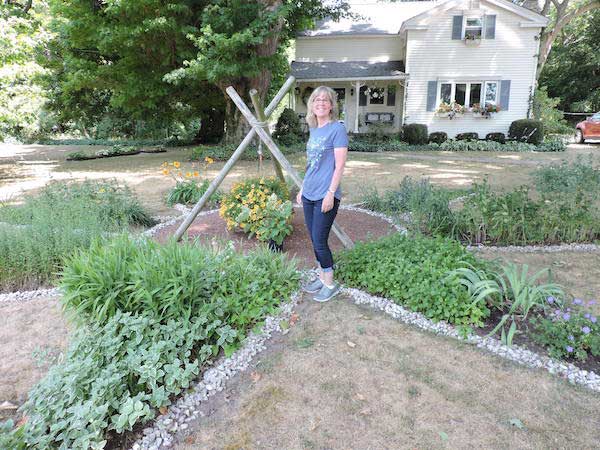 Photo by Ginny Kropf
MEDINA – Sherry Tuohey of Medina admires the star-shaped garden of Steve and Ruth Shewan in West Shelby during the Garden Tour of Homes on Saturday, sponsored by the Cobblestone Society.
Each point in the star features flowers of a different color. The tour continued with lunch at Sourced Market and Eatery in Millville, a visit to view the day lilies at Cottage Gardens on East Shelby Road and a final stop at Navarra's Farm Market and Greenhouses in Eagle Harbor for a "make and take" garden class.
The tour also included a stop in Gaines and Lyndonville. Sue Starkweather Miller served as tour guide.