Top 10 grads at 4 districts recognized with return of banquet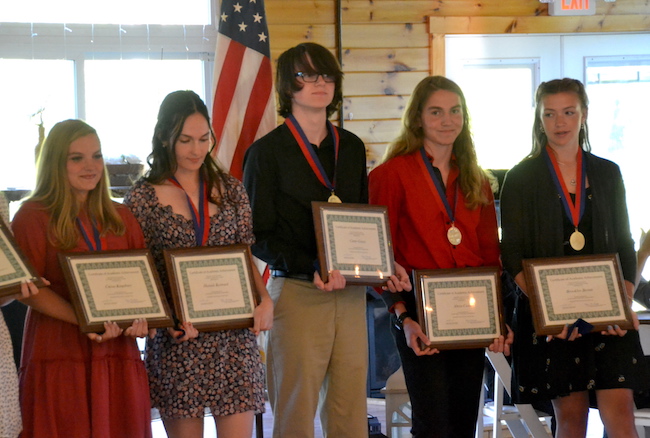 Photos by Tom Rivers
LYNDONVILLE – Four school districts in Orleans County recognized the Top 10 graduates at a banquet on Tuesday evening at the White Birch Golf Course. This is the 35th annual Academic Excellence Awards celebration in the county.
The top photo shows five of Medina's top graduates, including from left: Carina Kingsbury, Hannah Kenward, Carter Green, Alwyn Cayea and Brooklyn Brown.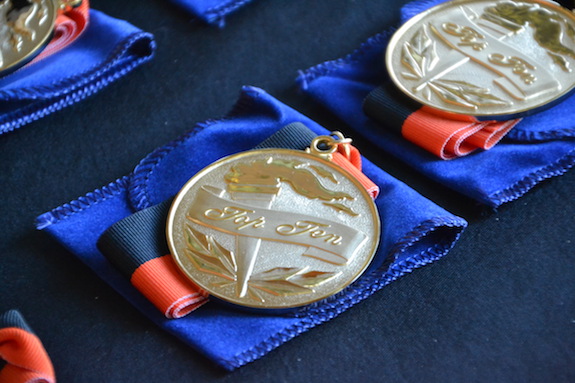 Each of the Top 10 students received a medallion and certificate for their academic achievements. These medallions were presented to the Medina students.
Last year's Top 10 banquet was cancelled due to the Covid-19 pandemic. The banquet recognized the top students at Holley, Kendall, Lyndonville and Medina school districts. Albion does a separate honors convocation where students with a cumulative GPA of 90 percent or higher are recognized.
This year's banquet for the Top 10 was scaled down with no keynote address or presentations from state legislators and other dignitaries. Organizers were trying to keep attendance below 150 to avoid proof of vaccination or a negative Covid test.
The Top 10 graduates at the four districts include:
Holley: Karl Biedlingmaier, Amya-Omar Cancino, Kasey DeFrank, Andrew Drechsel, Brandi Heffernan, Erin Kelly, Allyson Skehan, Hayley Skidmore, Annalise Tinkous and Callie Updike.
Kendall: Grace Allen, Willow Clark, Kylie Davenport, Jacob Esposito, Madison Jacob, MacKenzie Jenks, Ethan Kuhn, Lauren Miller, Joseph Nettles, Karlee Robb and Brianna Wakefield.
Lyndonville: Alexander Barry, Olivia Braley, Nathan Dillenbeck, Lynlee Hong, Dylan Jisa, Erin Kiefer, Emma Maynard, Zayda Moyle, Cameron Paniccia and Sydney Wilson.
Medina: Suvi Biesinger, Brooklyn Brown, Alwyn Cayea, Carter Green, Hannah Kenward, Carina Kingsbury, Emma Roush, Evie Schultz, Sydney Watts, Amanda Woodruff and FaithAnn Vanderwalker.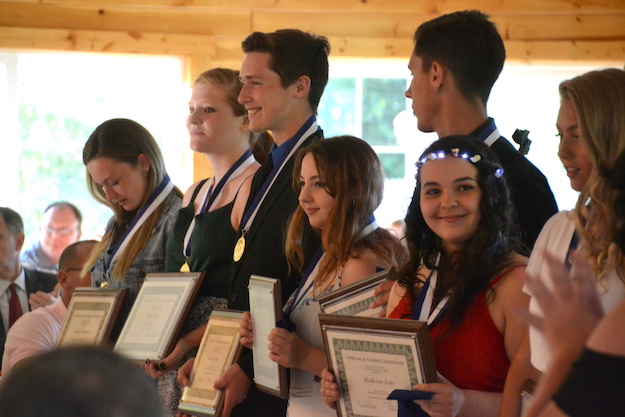 These students from left include: Brianna Wakefield, Karlee Robb, Joseph Nettles, Lauren Miller, Ethan Kuhn, MacKenzie Jenks and Madison Jacob.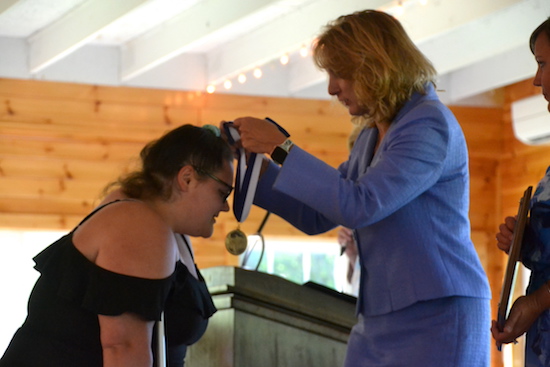 Grace Allen is presented her medallion by Julie Christensen, the district superintendent at Kendall.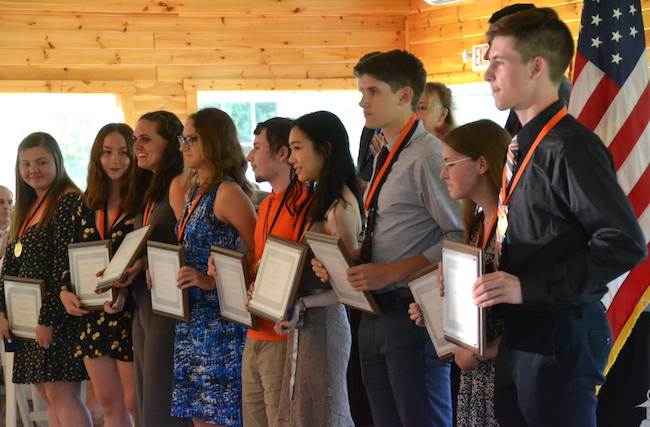 Lyndonville's Top 10 are recognized at the banquet at the White Birch Golf Course.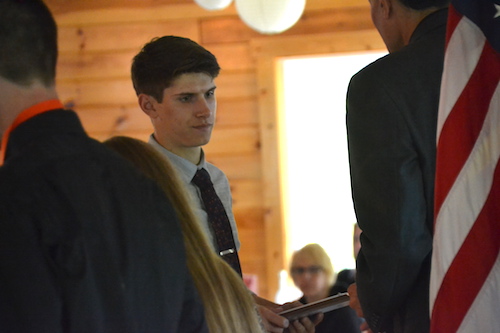 Nate Dillenbeck, Lyndonville's valedictorian, accepts his medallion and certificate for his academic excellence.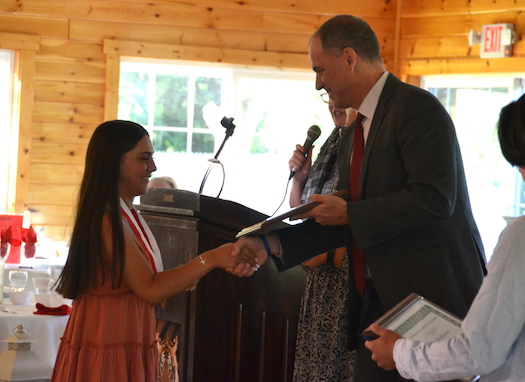 Amya-Omar Cancino of Holley is congratulated by Brian Bartalo, Holley's district superintendent.