Today has been a great day for making a snowman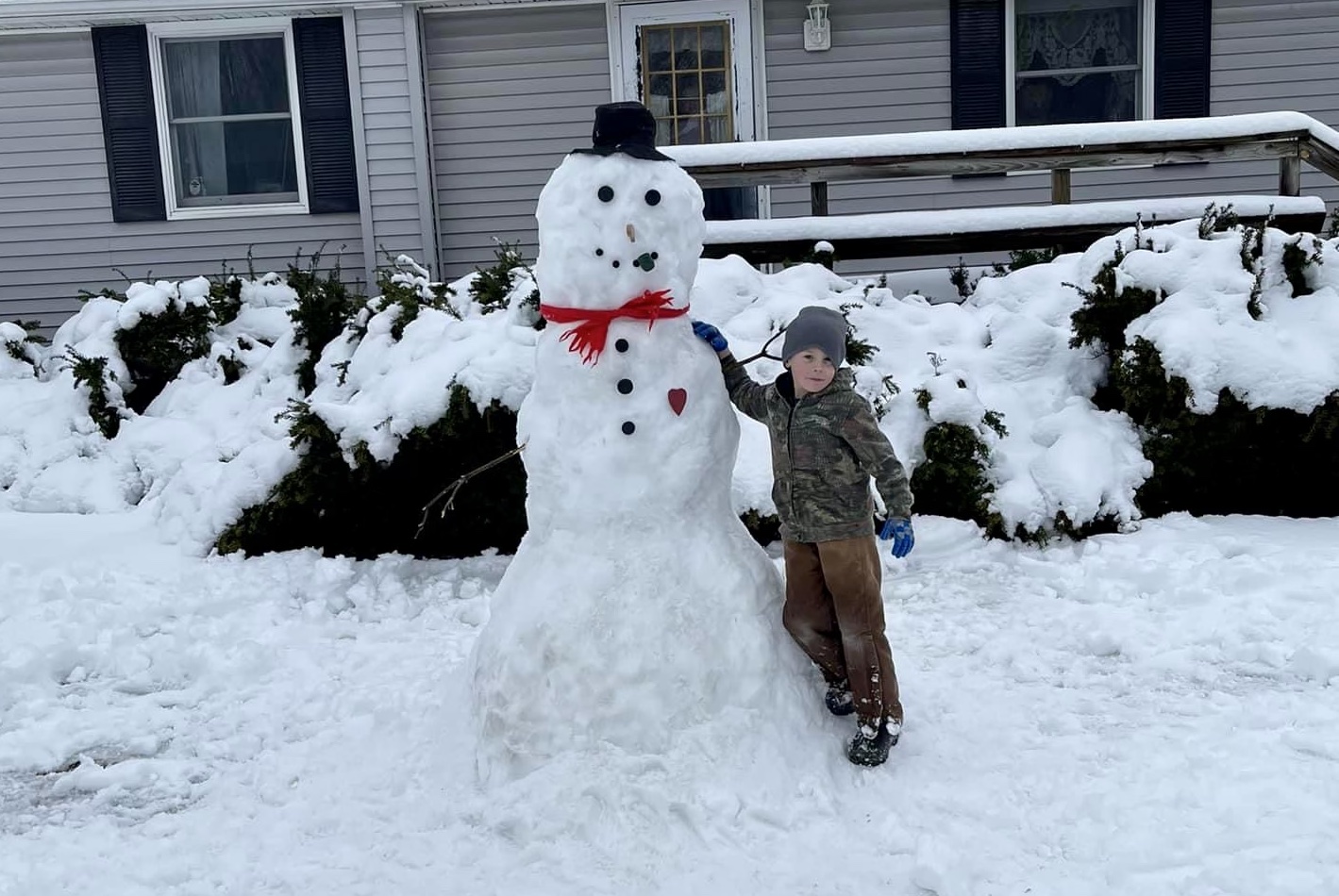 Provided photos
The big dumping of snow, followed by temperatures in the mid-30s today, has made for ideal conditions to build a snowman.
Many people took up that challenge, including Hunter Sutch, who built the top snowman with his dad Allen on Murdock Road in Medina.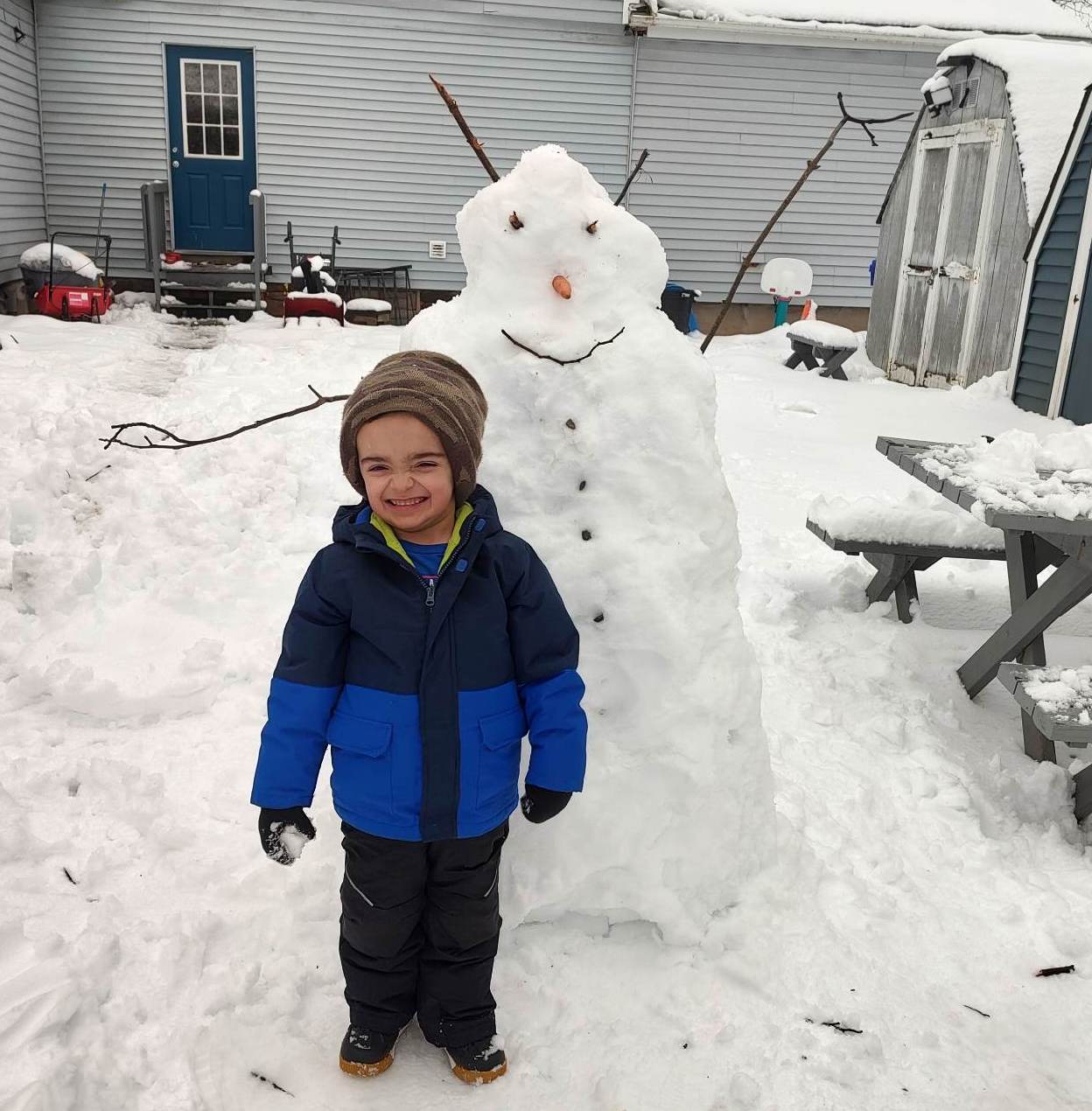 Mayson Vosburgh helped make this snowman with his family today at their home on Butts Road in Albion.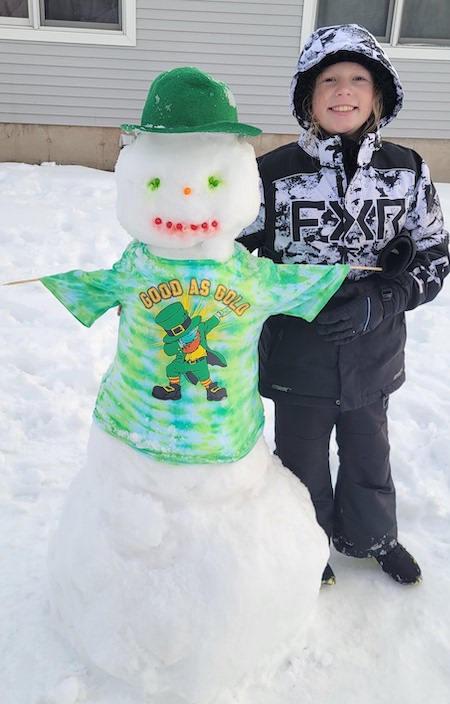 Cooper Traxler of East State Street in Albion built "Patrick the Snowman" today, just in time for the St. Patrick's Day holiday.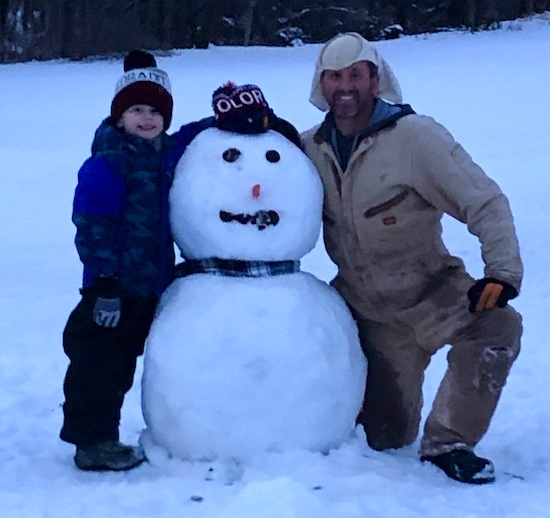 Marc Vaillancourt and his son Liam of Kent made a friendly snowman together.