To mark 100th anniversary, Cooperative Extension staff try to climb grease pole
KNOWLESVILLE – Members of the Cornell Cooperative Extension staff in Orleans County made a valiant attempt to climb the grease pole on Saturday night to cap the Orleans County 4-H Fair.
This year marks the 100th anniversary of the Cooperative Extension in New York. The Extension staff in Orleans County decided to celebrate that milestone anniversary by trying to climb the grease pole, one of the most popular events at the fair.
The team called themselves 'The Cornell Climbers." They were close to reaching the top, but didn't quite get there on Saturday night.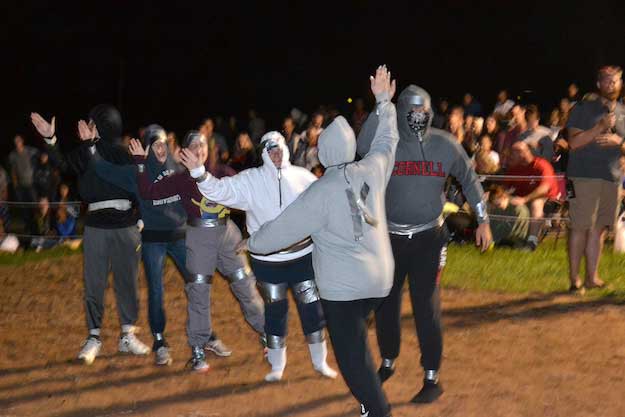 Kayla Sucy gets high fives from other members of the "Cornell Climbers" when the team members were introduced to the crowd.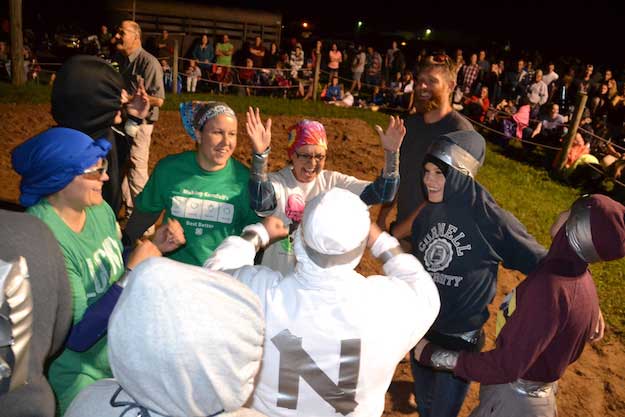 Kim Hazel, back center, fires up the team before they attempted to climb the grease-slathered pole.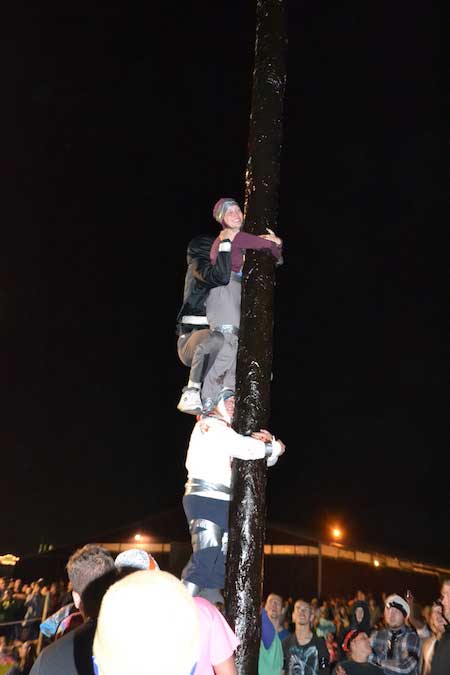 Aaedon Cayea heads up the grease pole after climbing over Natalie Mrzywka (in white) and then Abigail Smith.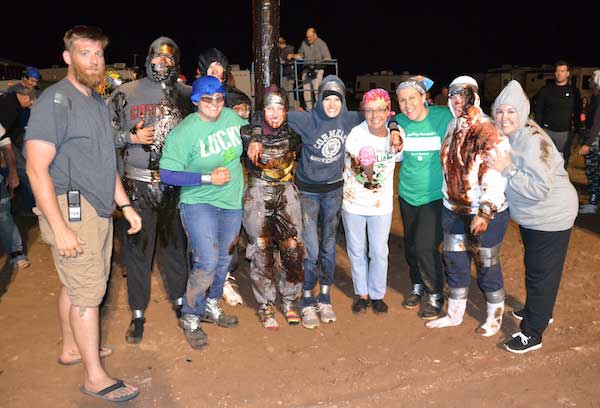 The Cornell Climbers include, from left: Robert Batt (captain), CCE executive director; Morgan Seielstad, summer assistant; Liz Tee, Lake Ontario Fruit Team staff; Abigail Smith, administrative assistant; Aaedon Cayea (in back), 4-H Fair king and Americorps staff; Missy Call, 4-H programming coordinator; Kim Hazel, agriculture administrative assistant; Molly Kotarski, Ag in the Classroom coordinator; Natalie Mrzywka, Americorps staff; and Kayla Sucy, Fair Board secretary.