'Tis the season of striking sunsets at Point Breeze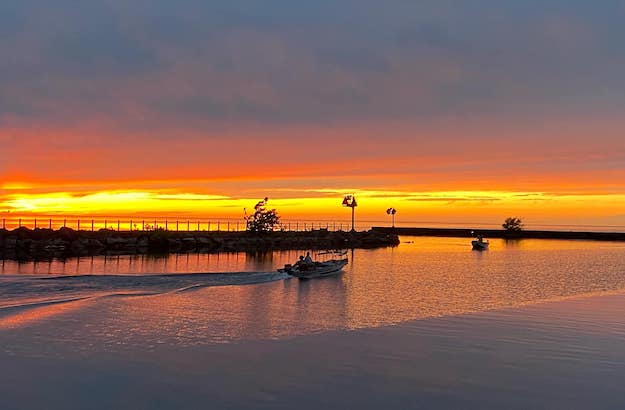 Photos courtesy of Marsha Rivers
CARLTON – It was a glorious sunset on Sunday evening with deep colors on the horizon and lots of activity in the water at Point Breeze.
The top photo shows a boat passing through the Oak Orchard Harbor.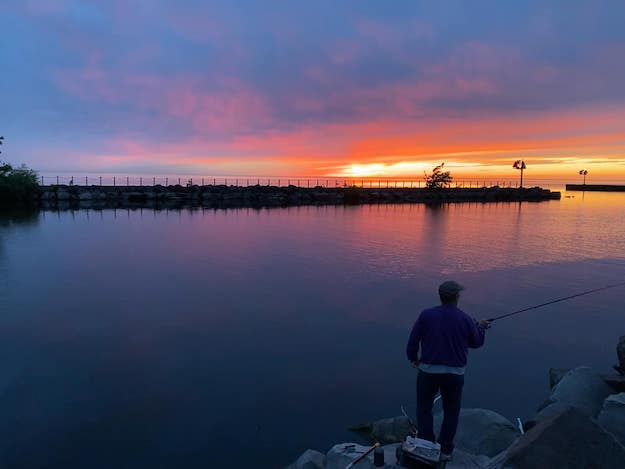 This fisherman tests his luck and skill in catching a fish from the pier at the Oak Orchard harbor.
After rain on Monday, showers are likely this morning in Orleans County, with a thunderstorm possible after 2 p.m. The high temperature will be 69, according to the National Weather Service in Buffalo.
The forecast in the coming days includes a partly sunny Wednesday with a high of 74, a partly sunny Thursday with some showers likely and a high near 70.
On Friday it is forecast to be mostly sunny with a high near 73, followed by scattered showers and a high near 70 on Saturday.