'Tis the season for holiday concerts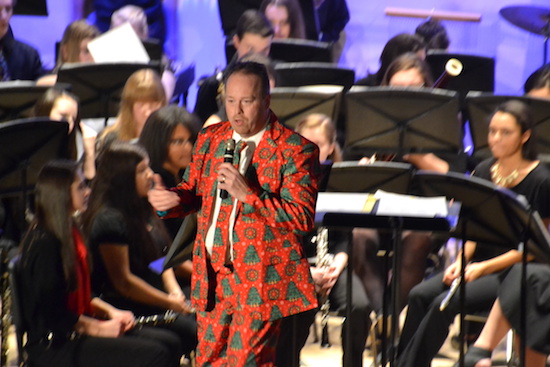 Photos by Tom Rivers
ALBION – It's been busy at local school districts with holiday chorus and instrumental concerts. This evening, the Albion High School Band performed several holiday favorites under the direction of Michael Thaine, who also debuted a festive Christmas suit.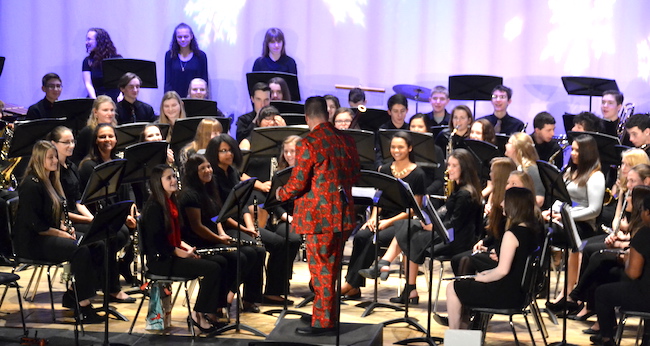 The concert started with three songs by the Jazz Ensemble, and then four by the Symphonic Concert Band. The concert continued a tradition form the 1970s by ending with "Sleigh Ride."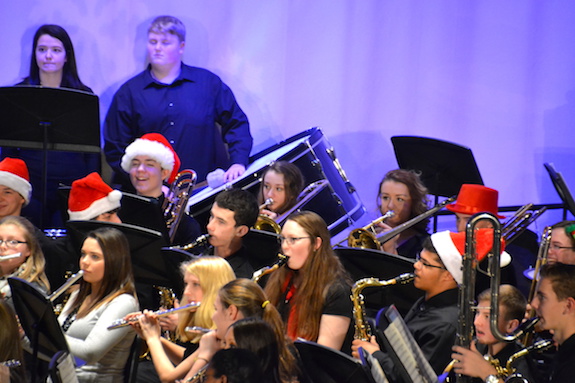 Some of the students wore Santa hats for the concert finale.