Tillman's Village Inn donates food to Community Action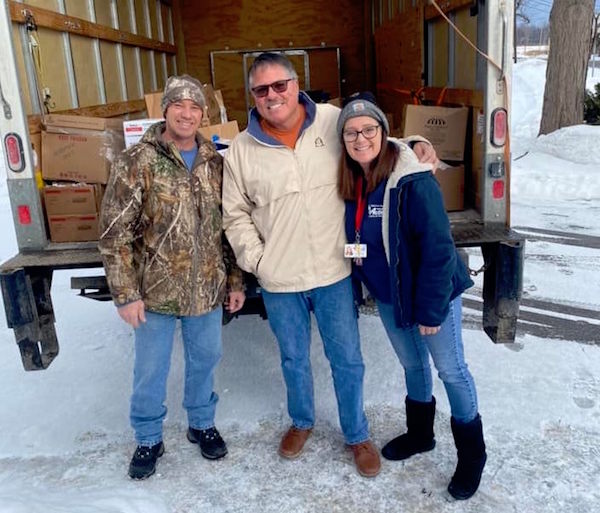 Provided photos
ALBION – Mark Tillman, center, is pictured with Community Action employees Ernie Gursslin an Katrina Chaffee last week after Tillman's Village Inn donated $1,500 of food to the agency.
The pasta, sauce, vegetables, crackers, ketchup and other food will go the Community Action's center in Holley, where meals and lunches are served each weekday.
The Village Inn closed on Dec. 30 after the Tillman family operated the restaurant and bar for 70 years.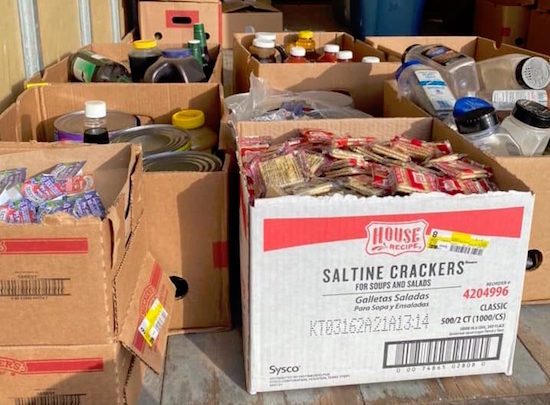 Some of the food items are shown that were donated last Thursday and Friday by Tillman's Village Inn.