Tiffany window at Pullman gets new storm window for protection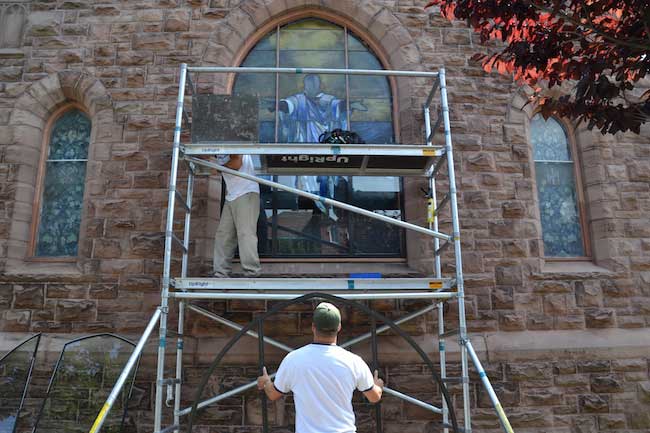 Photos by Tom Rivers
ALBION – Workers from Rochester Colonial were in Albion today to put in a new storm window at Pullman Memorial Church for the Christ the Consoler window, which was made by the Tiffany Glass and Decorating Company in 1895.
The main section of the previous storm window blew off during the powerful wind storm in March.
In addition to have a new storm window put on today, the church recently hired Pike Stained Glass Studios in Rochester to clean the window and reattach a piece that had come loose.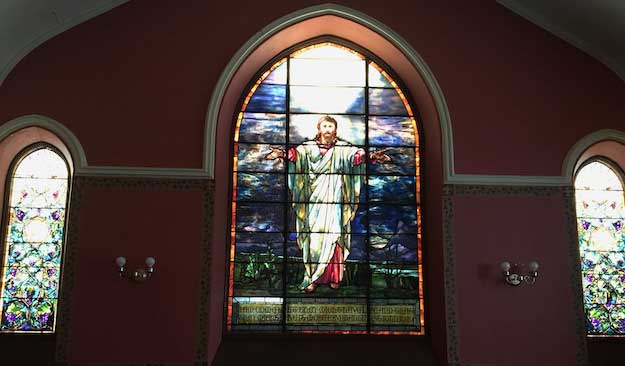 The church in 1895 wanted a window with outstretched arms of Christ to fit the denomination's welcoming tradition. The church has more than 40 windows made from Tiffany.