Thursday was a crowd-pleaser at the County Fair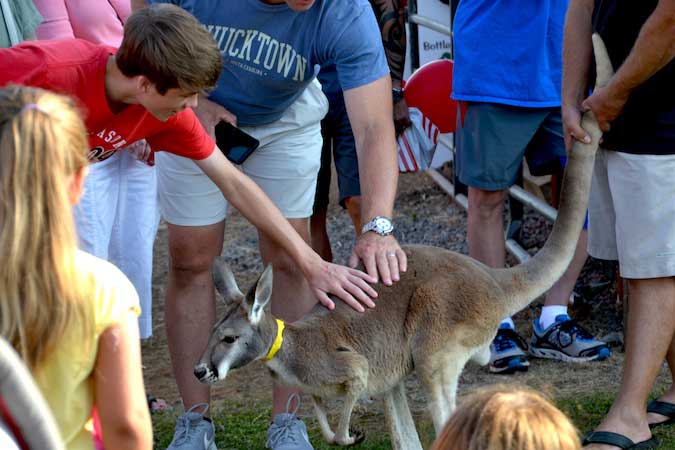 Photos by Tom Rivers
KNOWLESVILLE – A kangaroo draws a crowd at the Orleans County 4-H Fair on Thursday evening. This kangaroo is 3 years old and isn't fully grown yet.
Spirit Wind Farms in Sanborn has brought kangaroos, a tortoise, a macaw and other animals to the fair.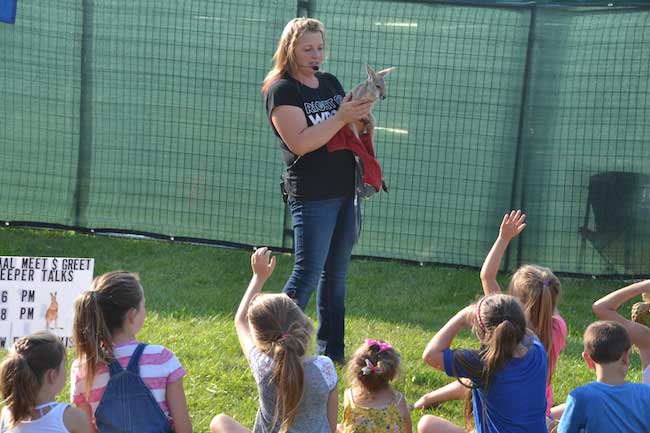 Laura Kagel from Spirit Wind Farms gives a talk about the kangaroos. She is holding Spencer, a baby kangaroo that is bottle fed with a special formula from Australia. Kagel carries the baby kangaroo in a pouch.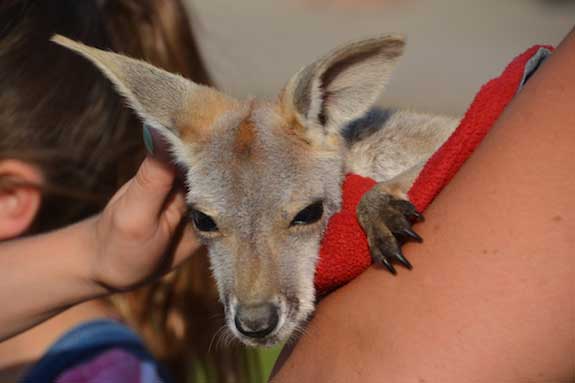 Spirit Wind Farms let the public pet and hold the baby kangaroo.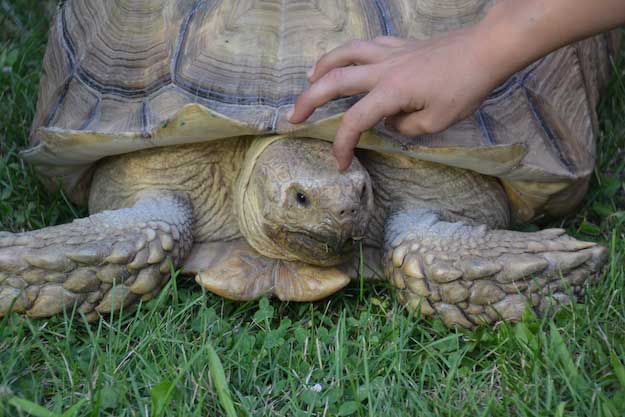 The tortoise from Spirit Wind Farms also was popular with the public. He is petted while chewing grass near the cattle barn.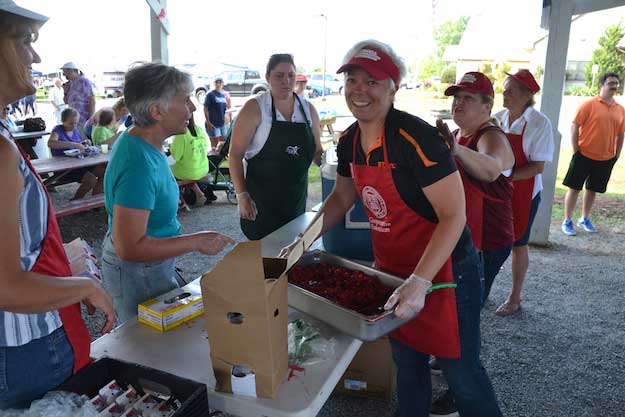 Thursday was the chicken barbecue dinner with 1,000 meals prepared by the Orleans County Cornell Cooperative Extension. Laura Olinger, president of the Cooperative Extension, moves a big container of cherries.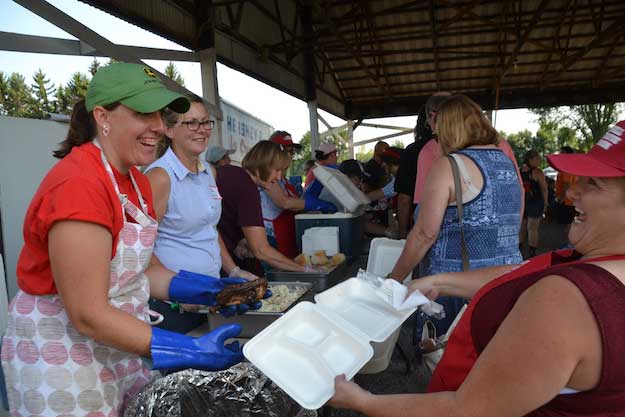 Nicole Dresser, left, serves chicken to Darlene Hartway. The dinner drew a big crowd to the Curtis Pavilion.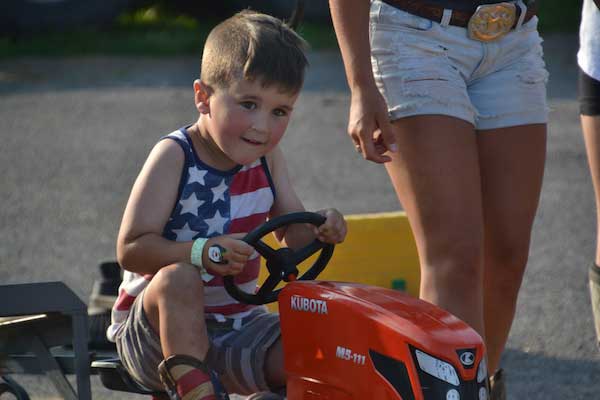 Jaxson Narburgh, 4, of Carlton shows his pedal power in the small-fry pedal tractor pull. Bentley Brothers in Albion donates the tractor for the competition.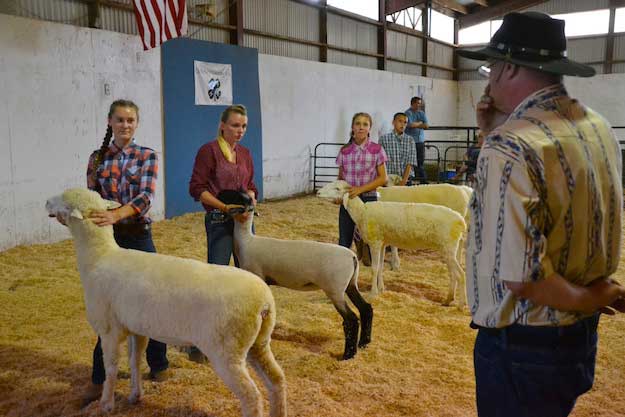 Richard Feasley Jr., the sheep judge from Holland in Erie County, inspects the animals and the 4-H'ers' showmanship skills. Emma Mathes, left, of Barre won the competition and was named the master showman. She is eligible to compete in the grand master showman competition today, featuring the top showmen in eight different breeds of livestock. Other showmen pictured include Nicole Mrzywka of Holley, Cecilia Farrugglia of Holley, and Matthew Mathes of Barre.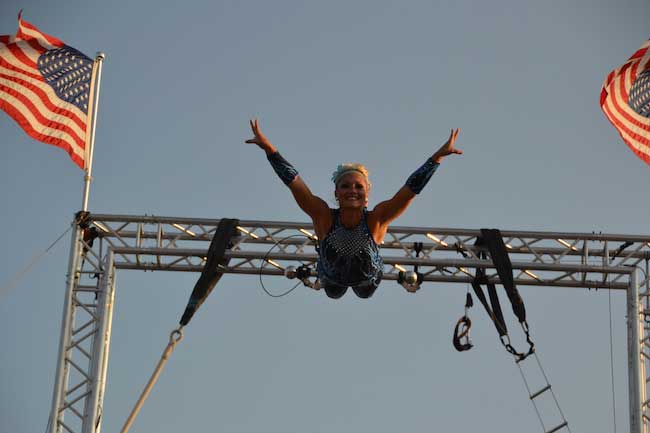 Lyric Wallenda, a seventh-generation circus performer with the Wallenda family, swings upside down from more than 30 feet high to cap a show from Circus Incredible.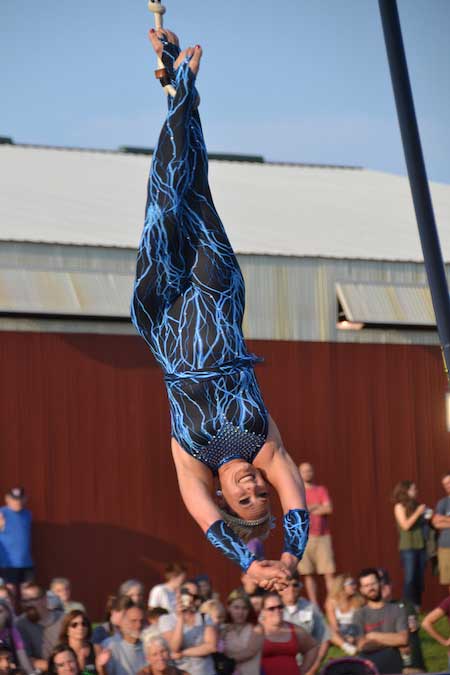 Lyric Wallenda also spins while hanging from her feet in front of a crowd on the south lawn by the Knights Building.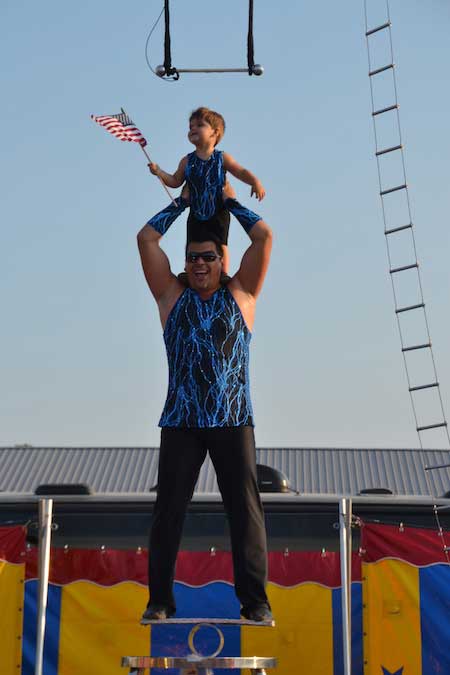 Simon Arestov, who is originally from Moscow and is married to Wallenda, balances on a cylinder while holding his son Alex on his shoulders.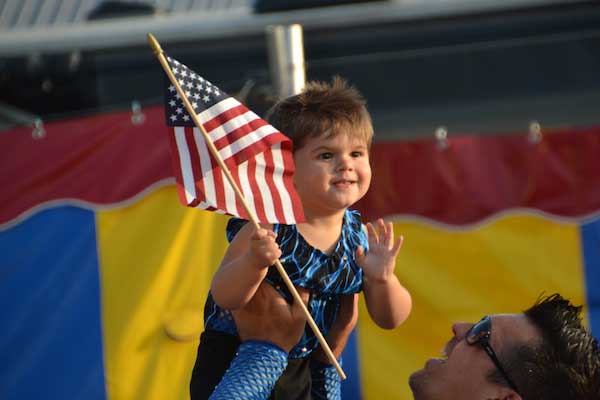 Alex Arestov, 2, waves the American flag while his father holds him after their routine.