Thriving quarries in Orleans brought immigrants, who established families locally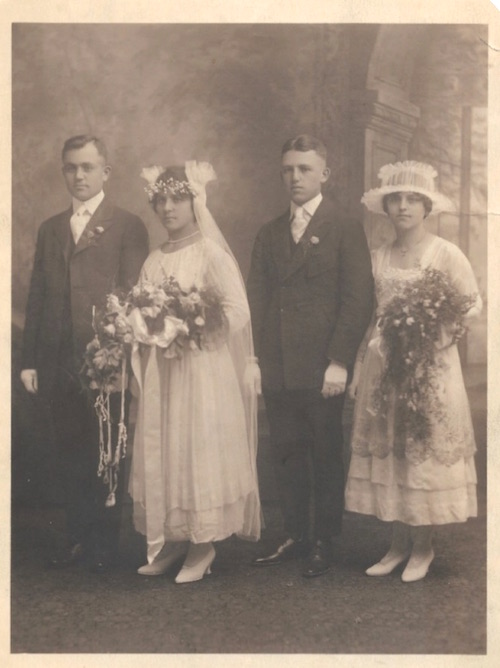 By Catherine Cooper, Orleans County Historian
Illuminating Orleans – Vol. 2, No. 7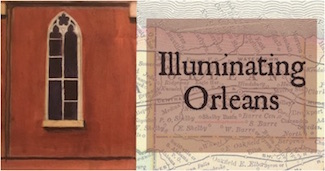 ALBION – Luigi D'Orazio and Luisa Fortunate, top left, were married on June 27, 1919, at St. Joseph's Church in Albion, by Rev. Sullivan. The attendants were William and Teresa Sigisimondo, also of Albion. The calf-length hemlines and free-form design of the ladies' dresses reflect the fashions of the day.
This treasured family photograph was recently shared with the Orleans County Dept. of History by family members. While it simply captures a moment in time, it reverberates with local history, as it connects to the sandstone industry, to immigration and assimilation. It reflects how economic cycles cause population migration, but it also shows how family bonds last over time and distance.
---
The sandstone industry was booming in Orleans County in the 1890s. At its peak, 50 quarries employed 2,000 men. Laborers were in demand as were skilled stone workers.
Camillo D'Amico (1861-1929) was a skilled stone mason from Alfedena in the Abruzzo region of central Italy, who at the age of 31 decided to try his fortune in this country.
Alfedena's sandstone and limestone quarries, located 65 miles southeast of Rome, furnished paving stone and structural stone for buildings in Rome for over 900 years. Word of Orleans County's quarries had spread apparently – when Camillo made enquiries, he was told of opportunities in Fancher, Orleans County, NY. He left Naples on August 4, 1892, on board the Vessel Marseilles and arrived at the Port of New York on August 24, 1892.
Camillo was one of many from the Alfedena area who moved here to work but remained and made Orleans County their home. Newly arrived workers boarded with family. In the 1910 Census, the Camillo Monacelli family had 8 Italian boarders, four of whom were cousins. New family names were introduced to the county: Passarelli, Nenni, DiLaura, Fortunato, D'Amico, D'Orazio, to name but a few. The hamlets of Fancher, Hulberton and Brockville pulsated with life. St. Rocco's Church in Hulberton was built in 1906 by local stonecutters.
Camillo's wife, Rose (Passarelli) came to America five years after Camillo, in the spring of 1897, with their four children, Gaetano, Marianna, Pasqualino and Alfonzo. Quindo, Josephine, Lydia and Amelia were born in the United States. Sadly, four other young children died between 1903-1906 and were buried at the "old" St. Joseph's Cemetery on Brown Street in Albion.
Camillo diversified as the sandstone industry declined. In the 1905 Census, he was listed as a "saloon-keeper" and in 1910, the family moved to a fruit and dairy farm on the Hulberton Road. The family recalls that their brother Quindo and cousin Harry Passarell would skate five miles along the Erie Canal in winter to attend Holley High School.

---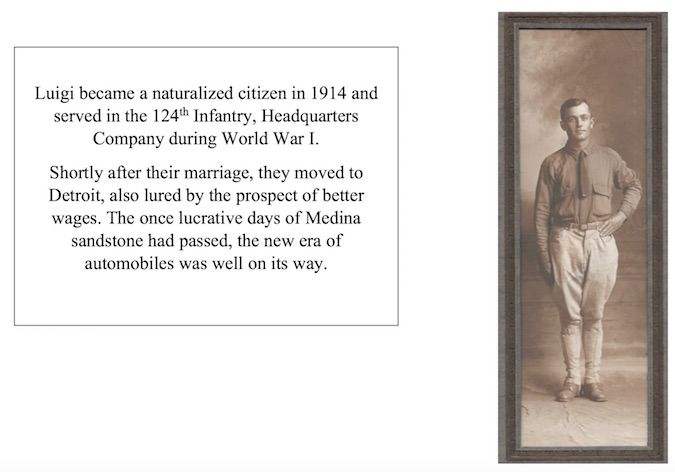 ---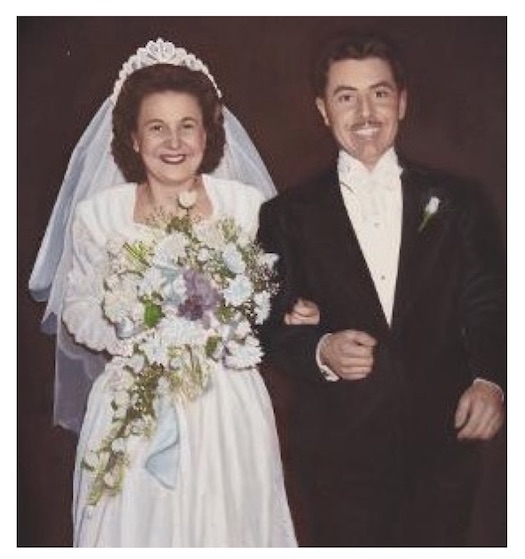 The D'Amicos and D'Orazios who had come to America from the same region were connected by marriage years later, when Luigi and Luisa's daughter, Albina D'Orazio, married Camillo and Rosa's grandson, Emidio Di Laura, on July 6, 1946.
The Italian population of Hulberton, Fancher and Brockville declined, but the heritage remained strong. St. Rocco's Italian Festival celebrated in September, became a grand occasion for reunions. That festival continues the Sunday before Labor Day.
As the years went by, the Di Lauras maintained contact with family both in Orleans County and in Alfedena, Italy. Luigi D'Orazio died on Dec. 23, 1995 at the age of 66, while on an extended visit to Alfedena. The Di Laura children spent summers in Albion with family on McKinstry Street in Albion. They continue to visit as adults, acknowledging a connection of over one hundred years to a young, newly married couple.
Photographs and family information courtesy of the grandchildren of Luigi and Luisa (Fortunato) D'Orazio.